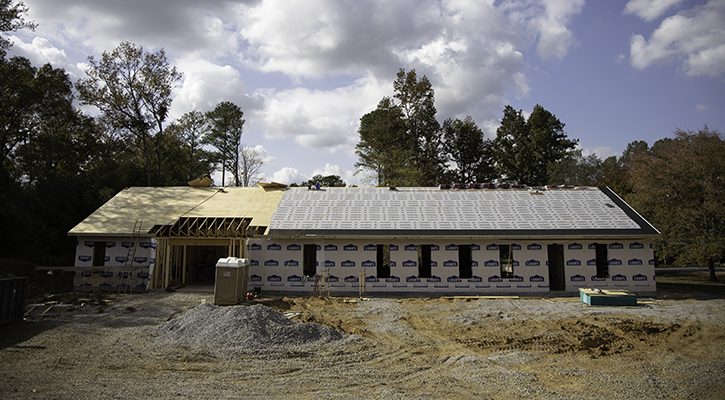 Maranatha Volunteers International recently broke ground on a new building for the Ooltewah Spanish Seventh-day Adventist Church in Tennessee. The congregation was formed about 10 years ago and became an official church in 2019. Without a permanent place to worship, they turned to Maranatha to utilize volunteer labor and our standard North America Church design, which provides substantial savings on architect fees.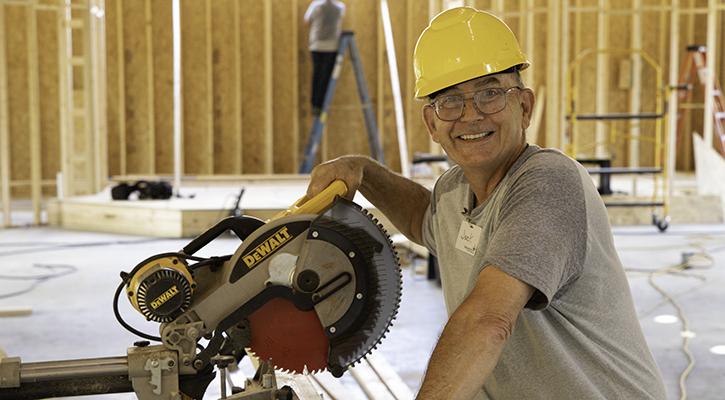 In this first phase of construction, 57 volunteers on this project worked to erect the frame and run electrical. The weather proved challenging at times–heavy rain created ankle-deep mud. A forklift became stuck and strong winds delayed work on the gables. But the determined group overcame these challenges and completed their portion of the project. In the coming months, more volunteers will help with things like drywall, painting, hanging doors, and doing base work.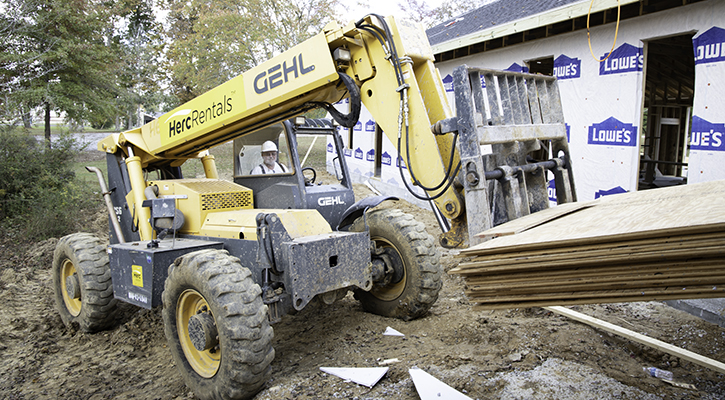 Longtime Maranatha volunteer and board member Roger Hatch served as the construction superintendent for the project and has committed to helping the congregation through the entire process. 'They are extremely grateful for what we are doing,' says Hatch. 'They were surprised how fast the volunteers worked and how quickly it went up. They can't wait until they have a place to worship in–currently 65 to more than 100 people attend each week, and they're doing that in a tent. I think this church will be a real shining light in this community.'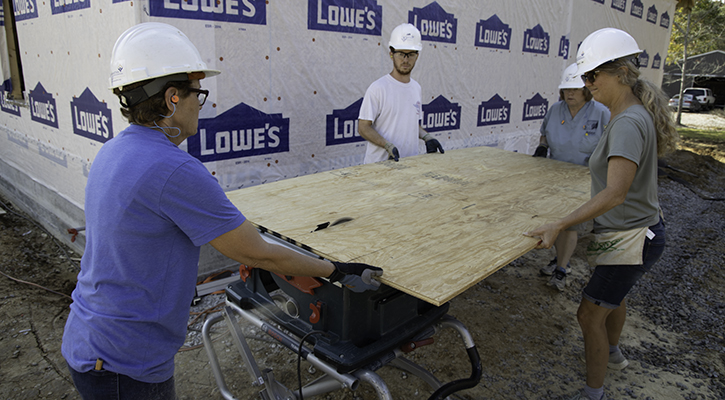 In response to requests for new church construction assistance in North America, Maranatha created a blueprint for a simple and cost-effective church building for smaller congregations. The standard plan includes a sanctuary that can accommodate approximately 120 people, a fellowship hall, Sabbath School classrooms, bathrooms, audio-visual room, and a pastor's office.
For congregations seeking a more affordable option for new church construction, learn more here.