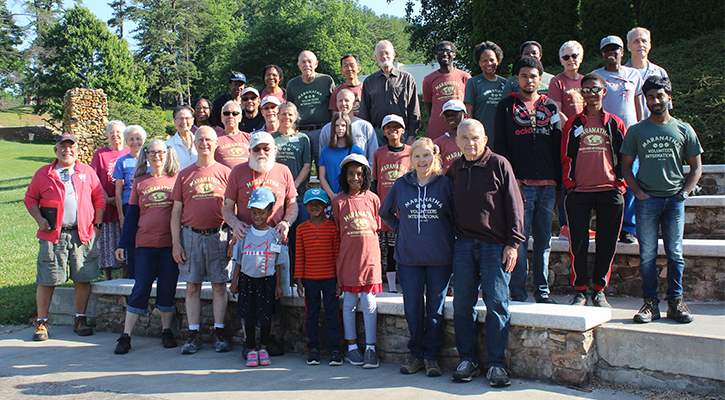 For the third consecutive year, Maranatha volunteers poured onto the campus of Mount Pisgah Academy in Candler, North Carolina. More than 50 volunteers completed a variety of tasks, including the renovation of two guesthouse bathrooms, which involved removing old tubs and putting in new showers. But the main focus of this project was the renovation of the school auditorium. The space was gutted—300 stadium seats were removed, as well as old flooring. New sound wiring was installed, and the sound booth was expanded four times as large as before.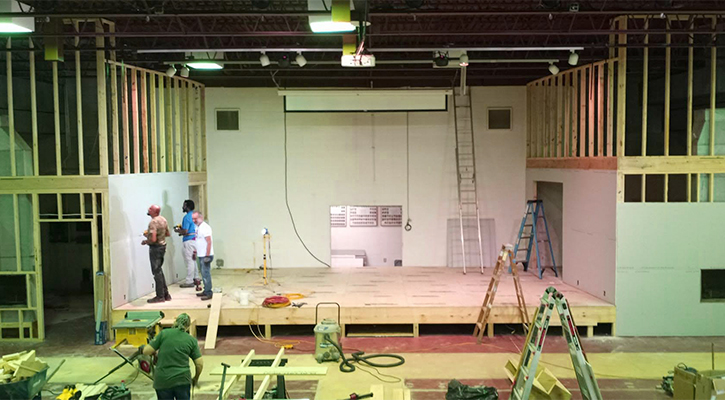 Previously there was no real stage, so volunteers constructed an elevated stage with ample storage on both sides. Sheetrock was installed throughout the auditorium, even in high places reserved for a contractor that didn't show up. The group also applied new paint and installed carpet tiles before their work ended. As a gift to the school, volunteers raised more than $700 for stage curtain rods.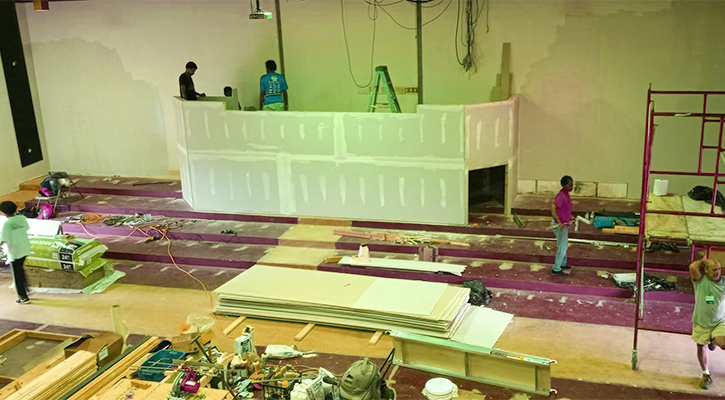 Return volunteers to Mount Pisgah continued to deepen their connections with God and each other. "We'll miss the camaraderie, the friendship, and the fun," said Joy Thomas in poem. "It kinda leaves a loneliness when all the work is done. Each one that came to participate worked hard without a shirk. Each leaves behind some of their heart left there by very hard work." Even first-time volunteers like Myrtice Lawson were impacted beyond their expectations. "I didn't realize I could be so spiritually fed. I thought I would learn how to do construction, but you guys have turned my world upside down. It's been so spiritual."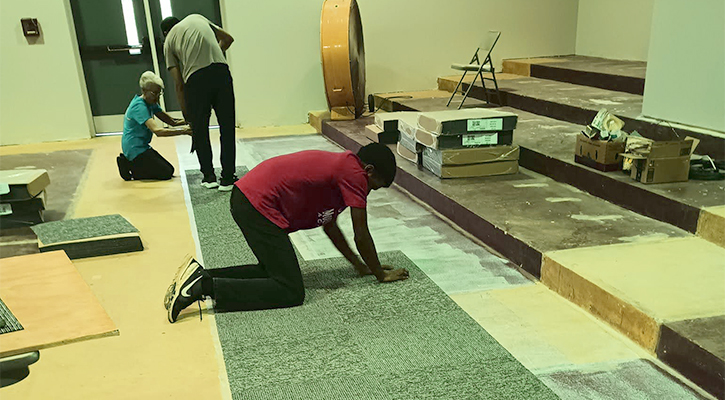 Each year, Maranatha works with organizations in the United States and Canada to provide volunteer labor for various construction or renovation projects at summer camps and retreat centers, schools, and churches. Work ranges from renovations of existing buildings to new construction, and saves thousands of dollars in labor costs.