Maranatha Convention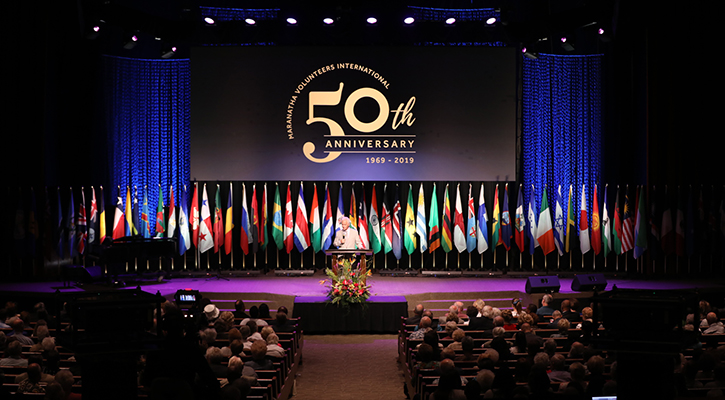 Mission: Maranatha – Celebrating 50 Years of Mission
September 20-21, 2019
Trinity Life Center
Sacramento, California
Join us in Sacramento for a weekend of inspiring storytelling:
Heartfelt volunteer testimonies

Inspiring stories of transformation from the mission field

Simple and effective ways you can help

All activities are free of charge, including Sabbath lunch.
MUSICAL GUEST
Christian Edition
Directed by Calvin Knipschild, Christian Edition is a men's chorus based in Glendale, California. The group started in 1981 with 16 men presenting a song as a birthday gift to their pastor. The response to that one song was so great that what was supposed to be a one-time event turned into a ministry that has now last more than 36 years. The group has presented concerts across the United States, including at the Russell Senate Office Building in Washington D.C., Focus on the Family Headquarters in Colorado, and the St. Louis Convention Center.
CONVENTION WEEKEND SCHEDULE
Friday, September 20, 2019
3:00 p.m. – Seminars (details coming soon; some seminars may start earlier in the day)
4:30 p.m. – Registration
7:30-9:00 p.m. – Evening program
Sabbath, September 21, 2019
10:00 a.m.- 12:30 p.m. – Morning program and worship*
Lunch – Provided, FREE, at convention site with pre-registration
2:00 – 4:00 p.m. – Christian Edition mini-concert and afternoon program
*Children's programming for ages 4-10 available on Sabbath, from 10:00 a.m. to 12:30 p.m.
SEMINARS
Check back for details on seminars that will be offered on Friday. We'll have sessions about volunteering or leading a project, working with our planned giving experts to maximize giving to missions, and how to serve as a marketing ambassador for Maranatha!