One-Day Program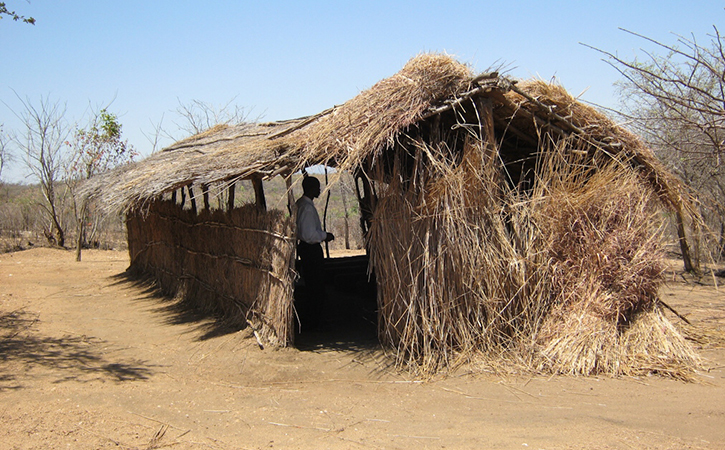 As the Seventh-day Adventist Church membership continues to grow around the world, the need for places of worship are also increasing. In some places, particularly in rural areas, traditional construction is nearly impossible. The lack of proper roads and materials make it physically and financially challenging to build.
Yet the need still exists. People are worshipping in ramshackle structures or under trees.
As a solution, Maranatha has been providing the One-Day Church, a galvanized steel frame that can be constructed in one day. These simple structures are strong enough to withstand extreme weather conditions, but light enough to haul into remote and rustic locations.
The One-Day Church starts at $4,500 ($1,500 per share). Costs will vary, depending on location. Sponsorship of a building or share provides a photo of the finished building along with GPS coordinates of the structure's location.
The One-Day Church program has been very effective at responding to the need for proper churches, and generous donors from all over the world have contributed and continue to contribute to the program's success.
The One-Day Church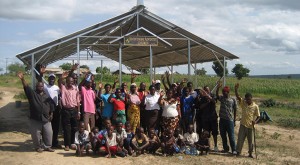 The One-Day Church initiative is a response to the rising need for church buildings within the Seventh-day Adventist Church. As membership grows around the world, thousands of congregations are struggling to find places to worship.
The One-Day Church strives to meet this overwhelming need with a high-quality, low-cost, and easy-to-build structure. The One-Day Church kit is a galvanized steel structure with a vented roof. The base structure is 20 x 38 feet (6.1 x 11.6 meters) and seats approximately 125 people. The simplicity of its design and parts allows for it to be delivered to remote parts of the world, where traditional construction would be near impossible.
Maranatha provides congregations just the kit–roofing and framework, two components that are the most difficult and expensive to attain. Then, the walls and floor are finished according to local custom and availability of materials.
Every church can vary in size, depending on how many kits are needed (additional "bays" can be added for churches with a longer congregation).
Related News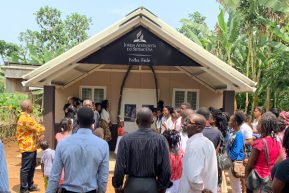 It was standing room only during the dedication of the Fohla Féde…
Continue Reading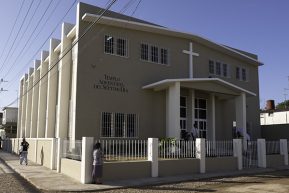 Nearly two years after the dedication of the Cardenas Seventh-day Adventist Church…
Continue Reading