Paradise Shed Project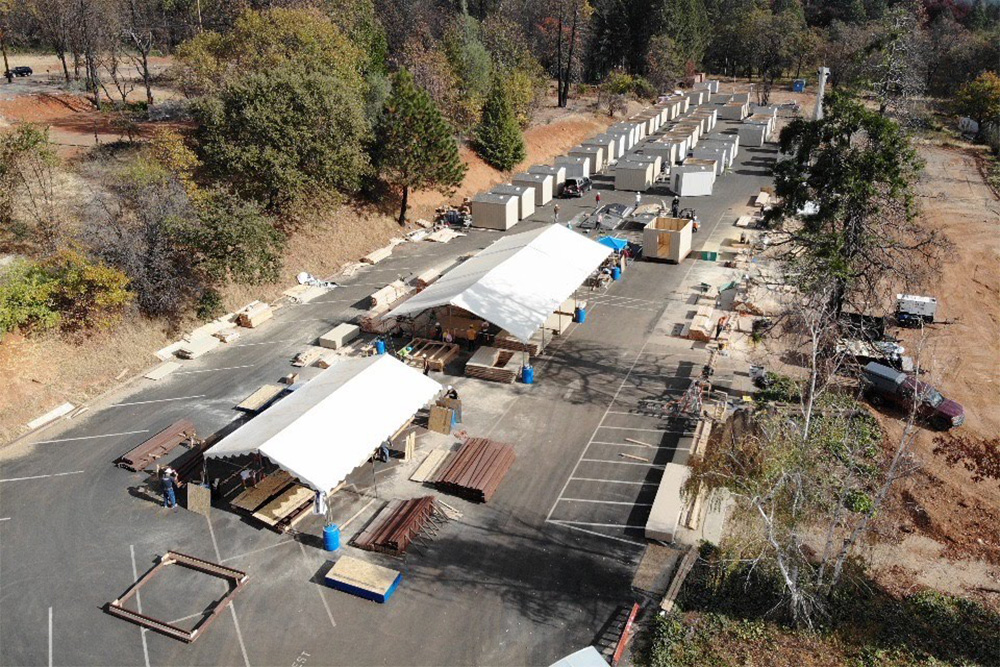 Watch the Maranatha Mission Stories episode on the 2019 Paradise Shed Project. 
After the devastating Camp Fire ravaged the city of Paradise, California, in 2018, the community is still picking up the pieces. While many residents have moved out of town, some have chosen to move back and rebuild their lives in Paradise. There are many who are still living in trailers on the land where their homes once stood.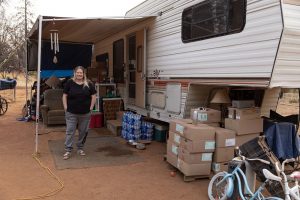 Along with water and electricity, one of the residents' hardships has been storage. People have no place to put their remaining things; some people store it under their RVs or trailers. Others have tents. But with the rainy season and incidents of theft on the rise, people need a secure place to keep their belongings.
In 2019, Love Paradise, an outreach ministry program of the Paradise Seventh-day Adventist Church, came up with the idea to build and distribute storage sheds for citizens living back on the burn scar. They asked Maranatha Volunteers International to partner with them by designing and constructing the sheds using volunteer labor. From November 5-26, 2019, more than 350 Maranatha volunteers gathered in Paradise to build sheds. Delivery of the sheds started on November 15, 2019.The church received hundreds of applications and ended up distributing 200 sheds.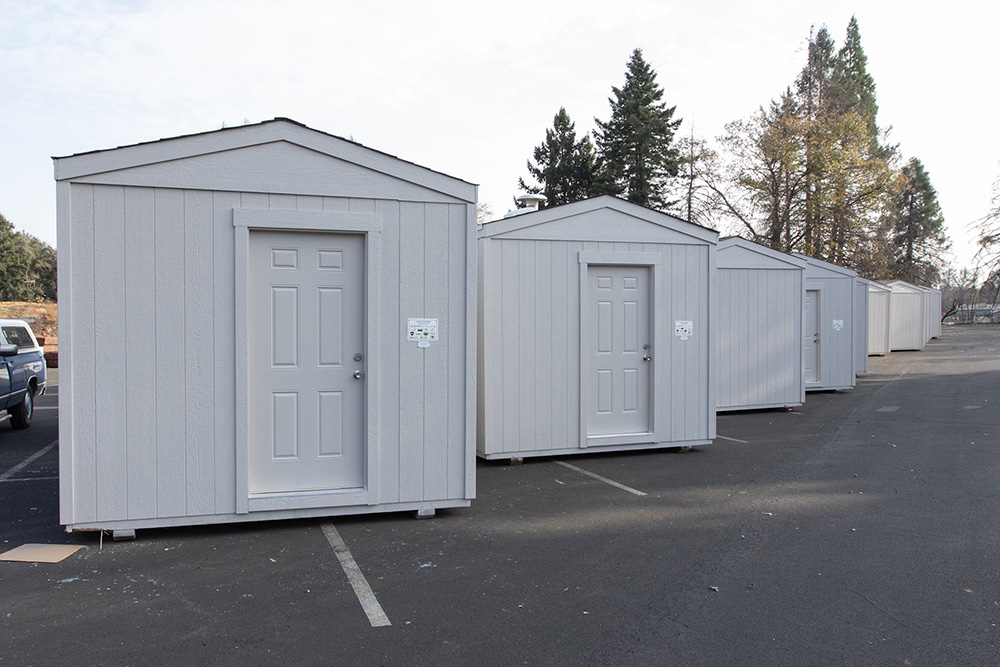 In 2020, the Paradise Seventh-day Adventist Church and Maranatha partnered again to build and distribute more sheds. A second project was scheduled in the spring but canceled due to the COVID-19 pandemic. Maranatha rescheduled it in September, and welcomed nearly 200 volunteers and constructed 118 sheds. There was a third shed construction project from October 26-November 11, 2020, during which volunteers constructed 132 projects. In total, Maranatha volunteers constructed 452 sheds.
About Maranatha Volunteers International
About Paradise Seventh-day Adventist Church