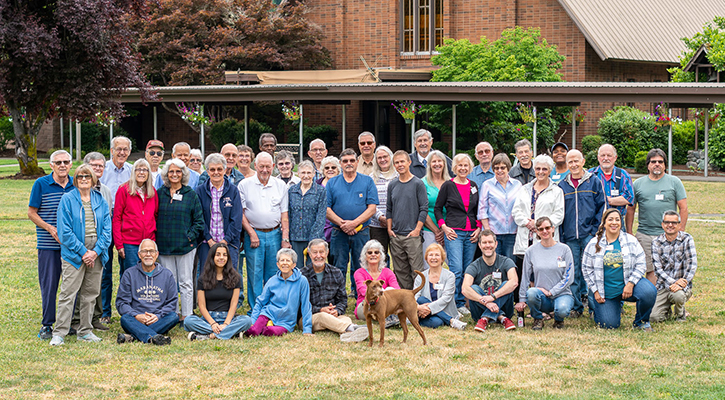 For the sixth consecutive year, Maranatha Volunteers International descended on the rural Oregon campus of Milo Adventist Academy, where 62 volunteers completed a myriad of tasks for this boarding academy. This time, the upcoming retirement of the school's construction manager prompted a sense of urgency to wrap up long-term projects on campus. A major focus this year was the renovation of the girls dean's house. Volunteers replaced windows, doors, and siding, painted the interior and exterior, installed new flooring, and constructed a porch deck. Work was also done on the girls dorm itself—the assistant dean's apartment and boys bathroom had flooded, prompting new flooring and cabinets to be installed.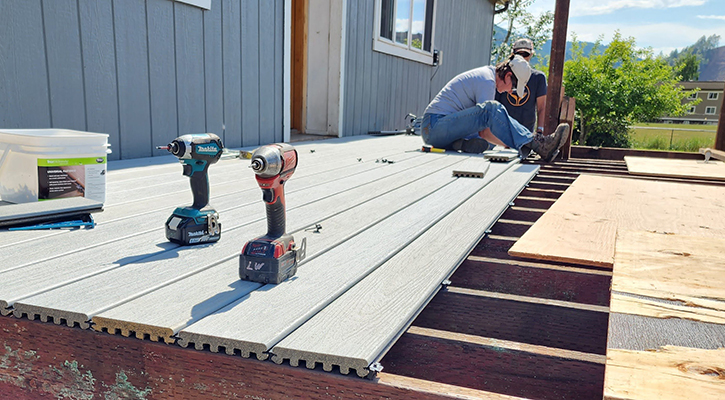 The music building received new painting and its siding was patched. Another staff house received a new roof, deck, paint, and interior doors. A new 10′ x 40′ pole barn was constructed, and volunteers worked on cabins on the property, installing tongue and groove siding, painting the exteriors, and building ADA ramps. Volunteers also completed a litany of other tasks like cleaning and organization throughout the project that leave Milo ready for a new school year.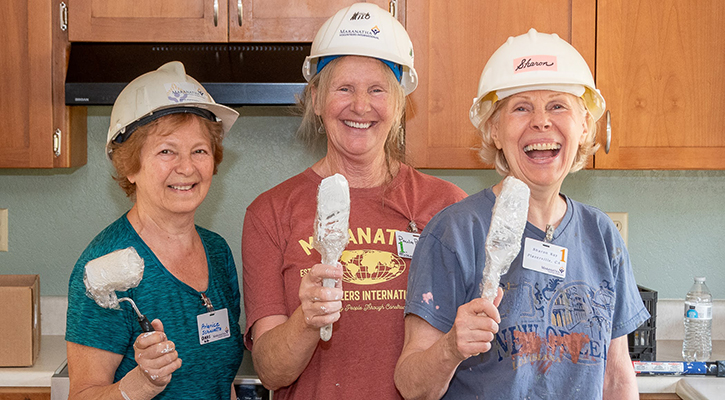 It's a comprehensive group effort that inspires project leader and Maranatha board member Ed Jensen each year. "Every time I go on a Maranatha project, there's one reason I keep coming—we see how the Lord makes His project work, and we're privileged to be a part of it," said Jensen. "The team came together, everyone found their slot, and they worked very hard to make it happen."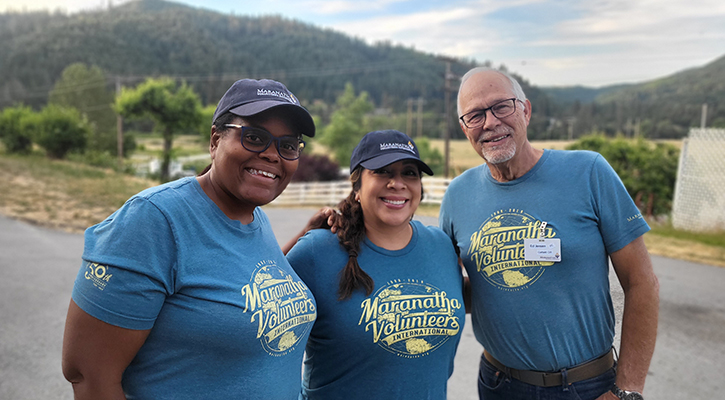 Each year, Maranatha works with organizations in the United States and Canada to provide volunteer labor for various construction or renovation projects at summer camps and retreat centers, schools, and churches. Work ranges from renovations of existing buildings to new construction, and saves thousands of dollars in labor costs.