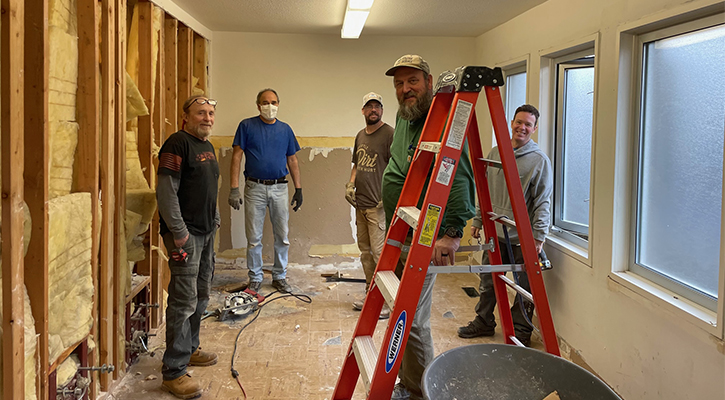 Nearly 20 volunteers are in the midst of a church bathroom remodel project in Idaho at the Lewiston Seventh-day Adventist Church. Maranatha has served here in the past, constructing a fellowship hall in 1998. The church turned to Maranatha again recently, this time for help remodeling bathrooms that had leakage issues. Many of the volunteers on this project are local, but a few came from as far away as North Dakota. Their initial work consisted of demolition of the existing bathroom. Volunteers removed all of the furniture, fixtures, accessories, and wallpaper. The walls were stripped down to the studs; the flooring removed down to the joists. Volunteers will then create slope in the floor for drainage, install new flooring, refinish the walls, and reinstall all of the furniture and fixtures.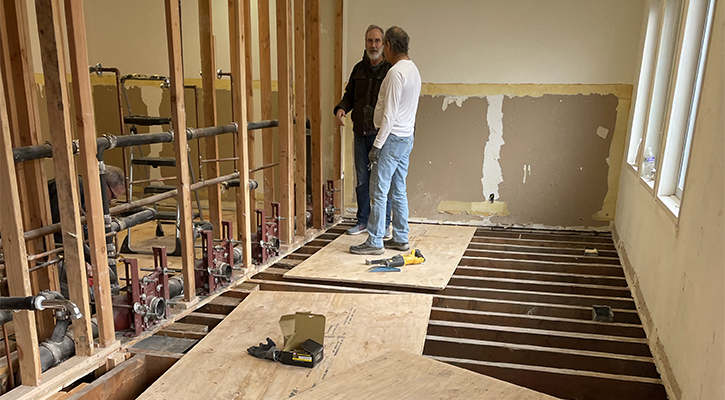 Bathrooms may not sound like the most exciting ministry to support on a Maranatha project, but because of the community outreach mindset of the congregation, these bathrooms will support many initiatives that reach the larger area, including free meals for those experiencing homelessness, children's play dates, Vacation Bible School, food pantry, and quilt ministry.
Each year, Maranatha works with organizations in the United States and Canada to provide volunteer labor for various construction or renovation projects at summer camps and retreat centers, schools, and churches. Work ranges from renovations of existing buildings to new construction, and saves thousands of dollars in labor costs.