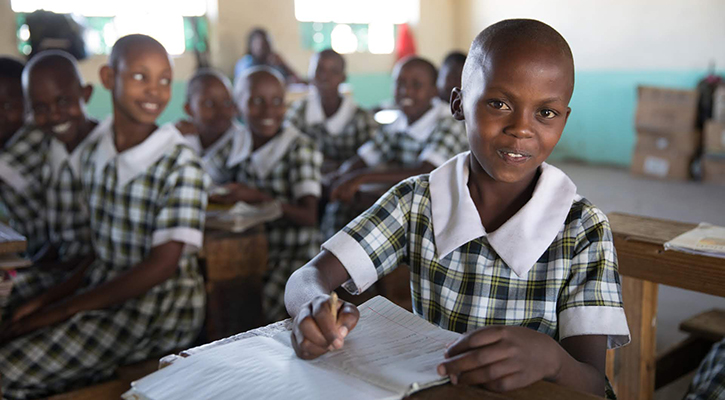 There is a family medicine practice in Oregon where a physician (we'll call him Gary) recently considered retirement. At seventy years old, Gary had a long, successful career in medicine–he didn't need to continue working. However, Gary had been thinking about the projects Maranatha was working on around the world and decided to learn more.
Having served on a mission trip in Kenya decades ago, Gary had a special connection to that country. When he heard of the plight of the students at the Kajiado Adventist School and Rescue Center in Kenya, many of which have escaped child marriage and a dangerous female circumcision, he wanted to support the work.
'I decided to work for missions instead of me,' says Gary. 'And I decided Maranatha was a good thing to contribute to.'
For Gary, his paychecks now allow him to support Maranatha, and his work became the mission. 'As I've gotten older, my body is older, and physically I can't work very much,' says Gary. 'Mission trips are not an option anymore. But I can see patients in the office.'
Each day, Gary goes to work and cares for patients as he has for years. Yet now, his purpose has shifted. Each patient served means more support for the students at Kajiado. It's the type of life-giving work that he has no plans to give up.
'I have patients all the time asking, 'You're not going to retire soon are you?" says Gary. 'I'll just keep going until I decide to quit.'