Africa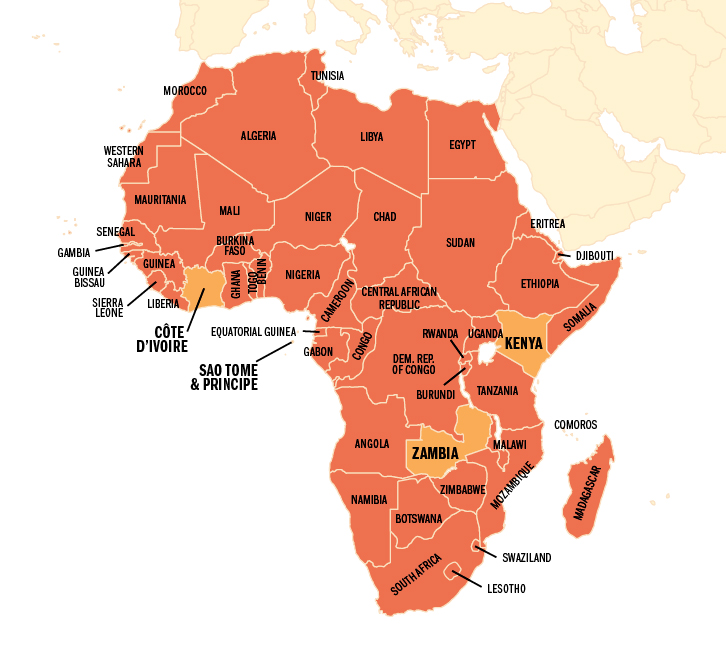 Côte d'Ivoire
In 2019, Maranatha will begin working in Côte d'Ivoire (formerly Ivory Coast) to provide churches and schools in the country. The commitment is in response to a request from the Seventh-day Adventist Church in West Central Africa.
Over a decade ago, Maranatha was in discussions to increase projects in West Central African countries when the ebola epidemic occurred. Today, there is no known threat of ebola, and Côte d'Ivoire is a peaceful country.
To start, Maranatha will focus on projects in Abidjan, the country's largest city and headquarters for the Adventist Church in West Central Africa. The first project will be to build a secondary school in the city, along with a few churches.
Capital: Yamoussoukro
Population: 24 million
Adventist membership: 8,161
Kenya
In late 1906, a missionary named Arthur Carscallen arrived in eastern Africa to share the Adventist message with the people of Kenya. In the next two decades, Carscallen established several mission stations in the country.
More than a century since Carscallen's pioneering work, the Adventist Church in Kenya is thriving with more than 800,000 members. Now, church leadership is requesting Maranatha's help in providing churches, schools, and water wells for this growing population. In 2016, Maranatha is planning to construct 70 churches and 15 school classrooms.
In 2016, Maranatha kicked off the first volunteer project in Kenya in July, with a second following in August. Projects focused on building One-Day Churches for congregations and dormitories at existing schools. Crews also began drilling wells in communities without access to clean water.
Volunteers and crews will continue working in Kenya in 2017, with focus on churches, schools, and wells.
Capital: Nairobi
Population: 45.9 million
Adventist membership: 824,185
Related:
Watch: The Call to Kenya
Watch: Connecting in Kenya
Read: Volunteers Build Dorm for Kenya School
São Tomé and Príncipe
Located about 150 miles off the western coast of central Africa, São Tomé and Príncipe is a small country of islands. But this tiny tiny place is home to a thriving population of Seventh-day Adventists. However, they need more churches. Out of 70 congregations and groups, 50 need a permanent and more appropriate place of worship. Starting in 2018, Maranatha will be mobilzing volunteers to build churches and school classrooms in the capital city of São Tomé.
Capital: São Tomé
Population: 201,025
Adventist membership: 7,012
Related:
Watch: Maranatha in São Tomé and Príncipe
Watch: The Mission in São Tomé and Príncipe
Zambia
According to Adventist Church records, Zambia has approximately 1.1 million members. But according to a recent census, more than three million people identified themselves as Adventist!
The need for more churches and schools in Zambia is huge. There are many stories of people walking miles to church, many times in bare feet. Some of the areas needing churches are so remote that a One-Day Church structure is the only solution that could work. Maranatha worked in Zambia in 2013, completing hundreds of projects. In 2018, Maranatha will be returning to Zambia in response to a request for more churches.
Capital: Lusaka
Population: 16 million
Adventist membership: 1.1 million
Related News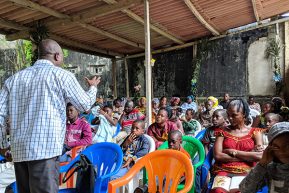 In 2019, Maranatha Volunteers International will begin working in Côte d'Ivoire (formerly Ivory…
Continue Reading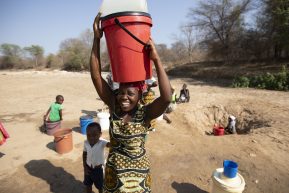 Watch our latest Maranatha Missions Stories episode to learn how lack of…
Continue Reading