Africa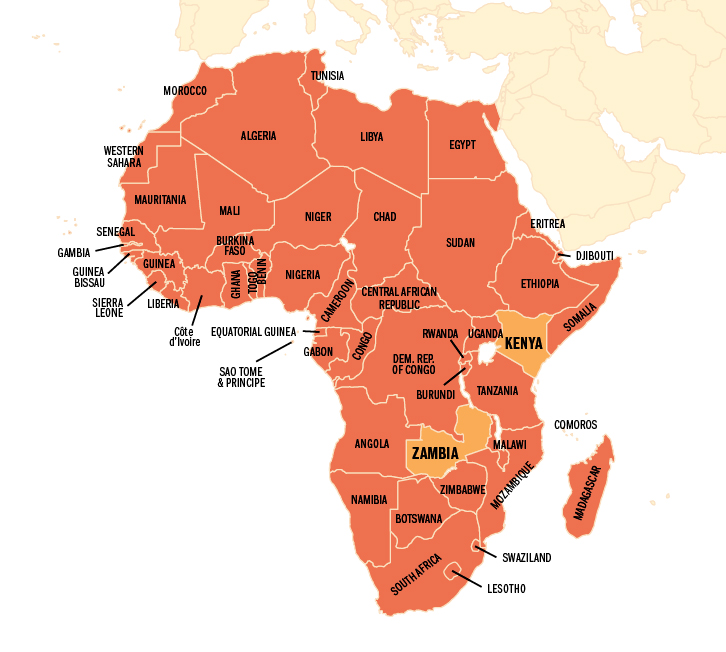 Kenya
In late 1906, a missionary named Arthur Carscallen arrived in eastern Africa to share the Adventist message with the people of Kenya. In the next two decades, Carscallen established several mission stations in the country.
More than a century since Carscallen's pioneering work, the Adventist Church in Kenya is thriving with more than 1,000,000 members. Now, church leadership is requesting Maranatha's help in providing churches, schools, and water wells for this growing population.
Capital: Nairobi
Population: 45.9 million
Adventist membership: 824,185
Zambia
According to Adventist Church records, Zambia has approximately 1.1 million members. But according to a recent census, more than three million people identified themselves as Adventist!
The need for more churches and schools in Zambia is huge. There are many stories of people walking miles to church, many times in bare feet. Some of the areas needing churches are so remote that a One-Day Church structure is the only solution that could work. Maranatha worked in Zambia in 2013, completing hundreds of projects. In 2018, Maranatha returned to Zambia in response to a request for more churches.
In 2023, Maranatha continues to build churches, schools, and water wells across the country.
Capital: Lusaka
Population: 16 million
Adventist membership: 1.1 million
Related News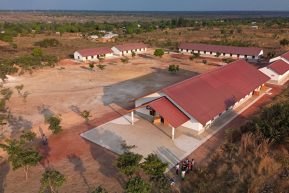 Maranatha Volunteers International leadership recently participated in the dedication of a brand…
Continue Reading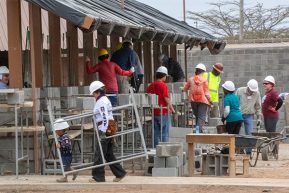 Maranatha has been working on the campus of the Kajiado Adventist School…
Continue Reading
Related Videos
School in Côte d'Ivoire quickly expands, providing new evangelistic opportunities.
Visit three school campuses to see the impact Maranatha is making to provide Christian education…
Our in-country crew in Côte d'Ivoire is busy providing churches, school buildings, and water wells.