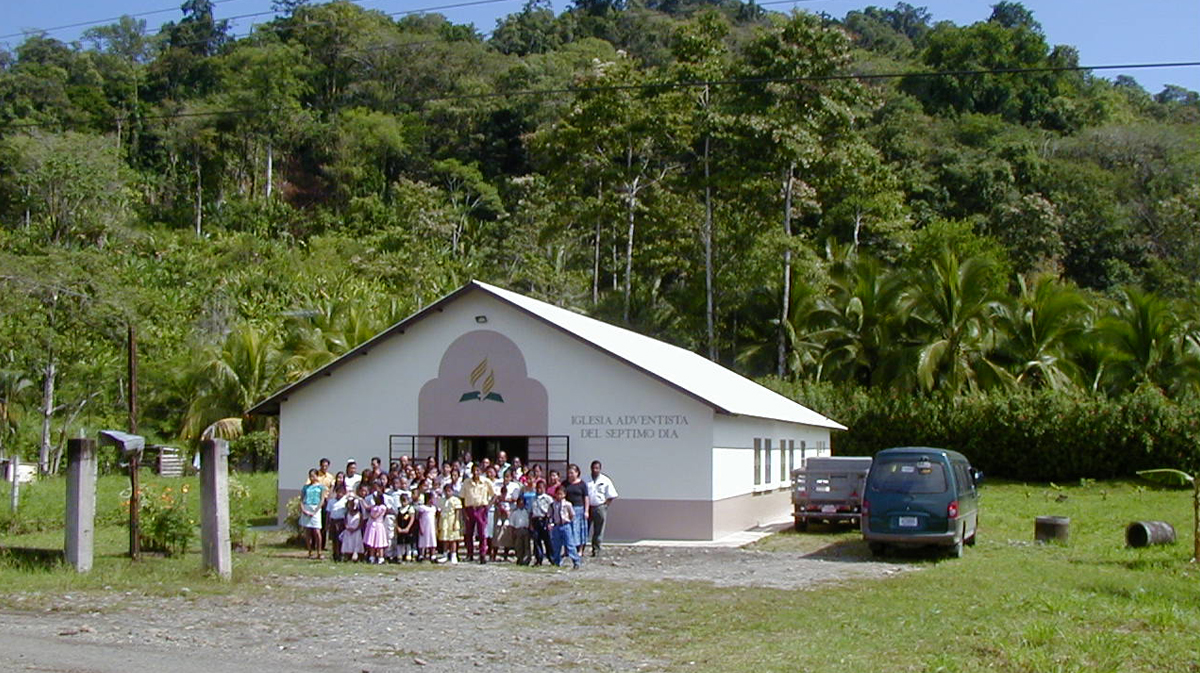 A volunteer is in critical condition after falling from a ladder while serving on a SAGE and Maranatha Volunteers International mission trip in Costa Rica. Ken Lauren, of Snoqualmie, Washington, was painting the interior of the Bribri Seventh-day Adventist Church when the accident occured, on January 11. He is currently at the Hospital Clínica Bíblica in San Jose, Costa Rica.
It is not exactly clear what precipitated the fall, but Lauren suffered head injuries from the accident and was taken by paramedics to the local hospital. He was later transferred to a larger hospital in San Jose where he underwent surgery and is currently in a medically induced coma to facilitate recovery.
Lauren was serving as part of a Washington-based team called SAGE, Seniors in Action for God in Excellence, an Adventist ministry focused on providing fellowship and service opportunities for seniors. SAGE has coordinated more than 20 projects through Maranatha. This year's project was focused on painting the interior and exterior of multiple churches, constructing One-Day Churches, and coordinating a variety of outreach activities.
Lauren and his wife, Linda, have been on nearly a dozen projects with SAGE and Maranatha. Linda was also part of the SAGE group in Costa Rica. She and her daughter are with Lauren in San Jose.
'Ken and Linda have been dedicated volunteers for nearly two decades, and their spirit embodies the very mission of Maranatha,' says David Lopez, director of volunteer projects. 'We are grateful that Ken is receiving top of the line care, and we are in regular communication with his family and Maranatha's support staff in Costa Rica. We are grateful to serve a powerful God, who provides healing and courage through the prayers of His people. We also ask for everyone's continued prayers for Ken.'
Maranatha, founded in 1969, coordinates more than 60 mission trips a year, creating service opportunities around the world. Last year, Maranatha mobilized more than 2,200 volunteers to more than a dozen countries.