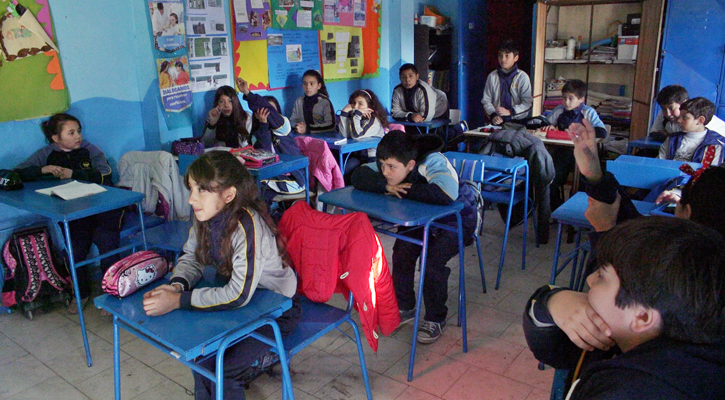 In 2017, Maranatha will begin work in the South American country of Uruguay, where Seventh-day Adventist Church leaders have requested assistance for the Barros Blancos Adventist School, located in a suburb of Montevideo.
A few years ago, the Adventist Church voted to close the primary school, due to crumbling infrastructure and a lack of students. Teachers fought to keep the school open, sacrificing much of their salaries and working hard to recruit new students. Today, Barros Blancos is thriving with 140 students, and more than 90% are not part of the Adventist Church. Many more students have shown interest in enrolling, but growth has been hampered by a lack of space.
In 2017, volunteer teams will begin work on a campus expansion project involving an eight-classroom Education and Evangelism Center. The new building will have capacity for 320 students.
Uruguay has a population of 3.3 million people, with an Adventist membership of less than 9,000 believers. Uruguay is considered one of the most secular countries in the Americas, and Adventist leadership in Uruguay is hoping that education will help to strengthen the Church's presence.
During a 2013 interview, when Maranatha first began conversations about working in Uruguay, Almir Marroni, vice president of the Adventist Church in South America, said interest in the Adventist Church was increasing in Uruguay with noticeable growth taking place in recent years.
'I would say that the church in Uruguay is experiencing a new era of optimism and faith. We believe the church will grow which will demand more churches and schools,' said Marroni. 'With the support of Maranatha Volunteers International, we want to move forward enlarging the church influence in the most secular country of South America.'