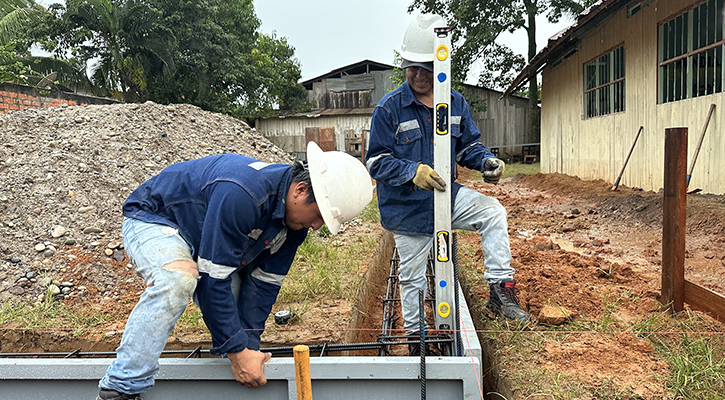 In April, Maranatha Volunteers International began construction on its first church in the Amazon region of Peru since 2006. Maranatha's in-country team recently broke ground on the Los Jardines Seventh-day Adventist Church in the city of Pucallpa as part of an initial commitment of 20 churches in the area. The members here are passionate about spreading the Gospel, but many of their worship spaces are not built to last. Most are made of water-damaged, termite-infested wooden frames that could collapse at any time. Los Jardines' roof has holes that leak when the frequent jungle rain pours, as well as a main wall that leans outward.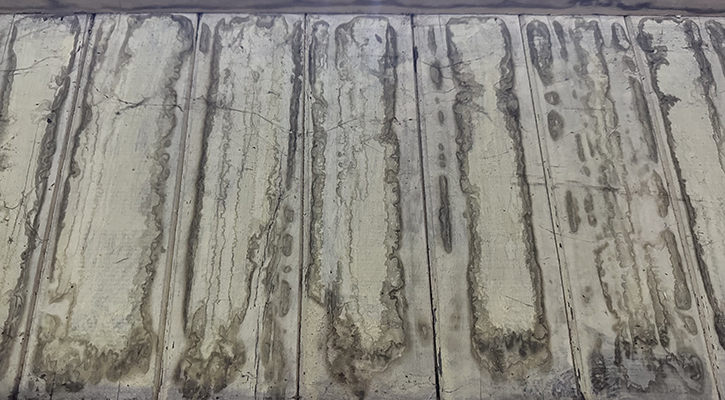 In this part of Peru, Maranatha is helping congregations with strong steel frames that will not deteriorate in the rain or cave to termites, as well as hardy metal roofs that will not leak. Members will construct the walls of their churches with local materials. Crews at Los Jardines have poured the foundation and are now working on the frame of the sanctuary.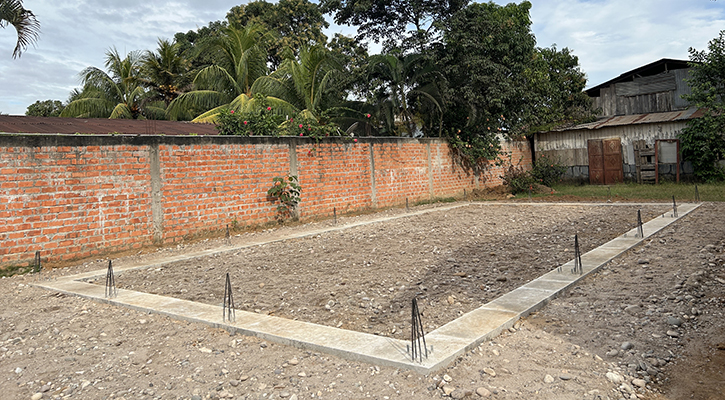 After finishing churches in Pucallpa, Maranatha will work outward into the larger jungle region filled with indigenous villages only accessible by plane or boat, so materials will have to be shipped down the Ucayali River. Maranatha is planning volunteer projects for this Amazon region of Peru, so be sure to keep an eye out for future mission trip opportunities!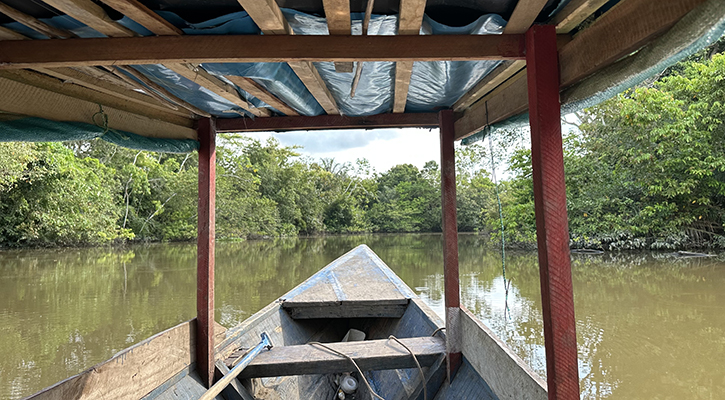 From 2004-2006, more than 3,000 Maranatha volunteers landed in Peru, constructing nearly 100 churches and schools. In 2019, Maranatha returned to Peru at the request of the Seventh-day Adventist Church in South America. After several volunteer groups served through early 2020, the work was halted when the COVID-19 pandemic locked the country down in March of that year. Maranatha's in-country crew and volunteers have since resumed the work as conditions improved.