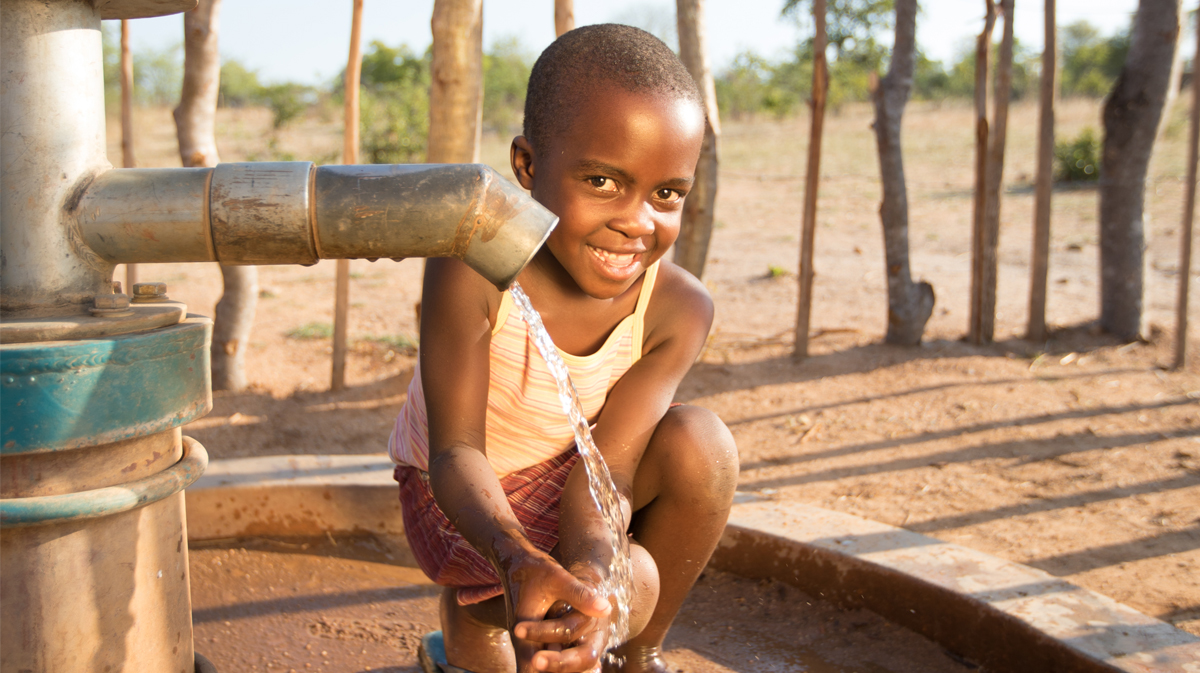 In a whirlwind of donations that came in on November 28, this year's #GivingTuesday raised a total of $40,000 for water wells in Zimbabwe, including a $10,000 matching gift from a Maranatha supporter. This will provide enough to drill four wells, potentially impacting 2,000 people.
'These gifts will go a long way in helping the water crisis in Zimbabwe. Four more villages will now have access to clean water. A lot of lives will be changed, thanks to the generosity of everyone who gave on Giving Tuesday,' says Karen Godfrey, vice president of advancement. 'God has blessed us with a great community of supporters.'
Maranatha's first major water well effort took place in Mozambique. More than ten years ago, while constructing churches and schools in the country, Maranatha was made aware of the need for water. They partnered with Adventist Development and Relief Agency to drill more than 700 wells over a period of three years.
In Zimbabwe, Maranatha drilled 26 wells in 2017. Maranatha's water program will also expand into Zambia and Kenya in the next year. There are an estimated 345 million people in Africa without access to clean water, with the majority of the need in sub-Saharan Africa.
The #GivingTuesday movement was started in 2012 by the 92nd Street Y and the United Nations Foundation as a response to escalating consumerism following the Thanksgiving holiday. The event, which takes place the first Tuesday after Thanksgiving, encourages people to make a donation to their favorite charity. The online movement is largely promoted through social media. Last year, #GivingTuesday raised $168 million in charitable donations worldwide.