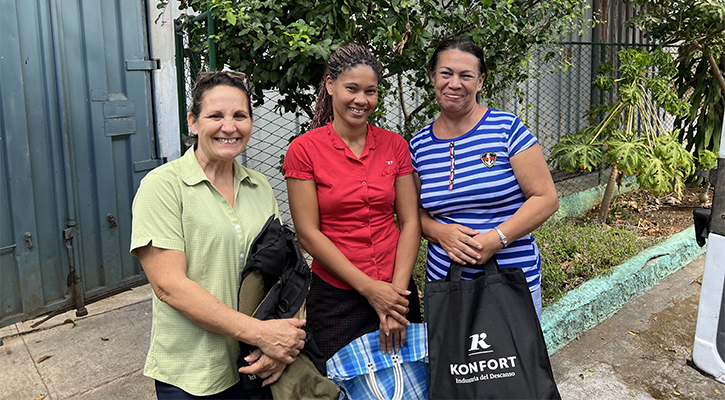 In December, Maranatha donors helped to raise more than $250,000 (that total has grown to more than $300,000) to send aid to the Cuban people stuck in a desperate economic situation. The food, medicine, and other essentials were sent in the first two shipping containers and arrived in the port of Havana for inspection. Sometimes these containers become stuck in port for months, but God blessed, and the first container was released and transported to Maranatha's warehouse.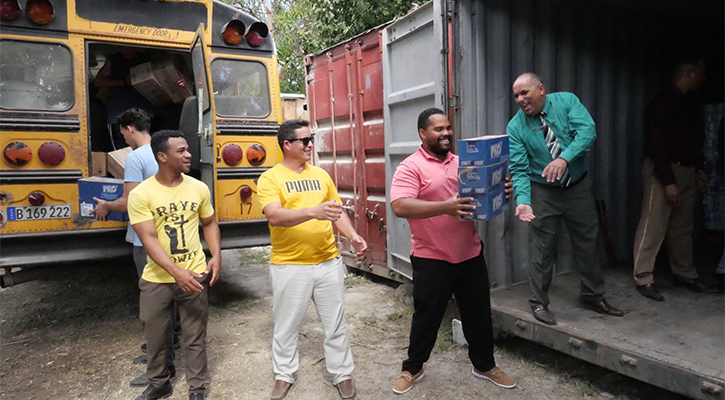 Last week, the supplies were moved to three distribution points: the Seventh-day Adventist Union office and Adventist Seminary on the western side of the island, and a city on the eastern side called Holguin. With joyful smiles, recipients were thankful for this timely aid and expressed their gratitude for the Maranatha donors that made it possible. The second shipping container is already in the port of Havana, and a third container will soon be on its way as well.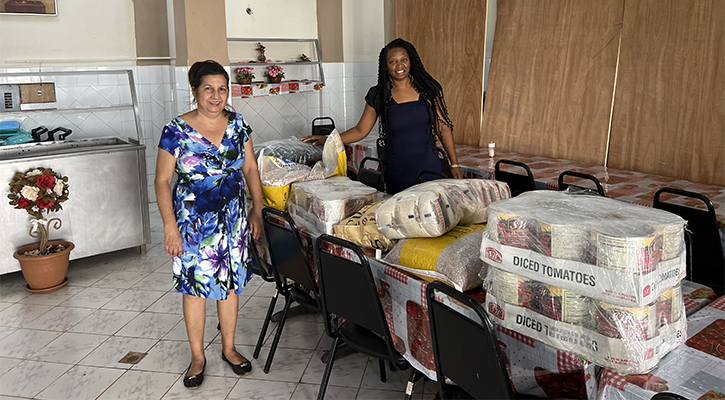 "It's pretty meaningful to see the reality of the people who you were actually raising the money for, picking up the food, and you know it's changing their life," said Maranatha President Don Noble. "Some of them are laughing, some of them are crying. There was a mix of emotions because they didn't know what to do with themselves. One man said, 'You don't understand, we can't get any of this stuff. It doesn't exist for us.' They didn't know how to respond."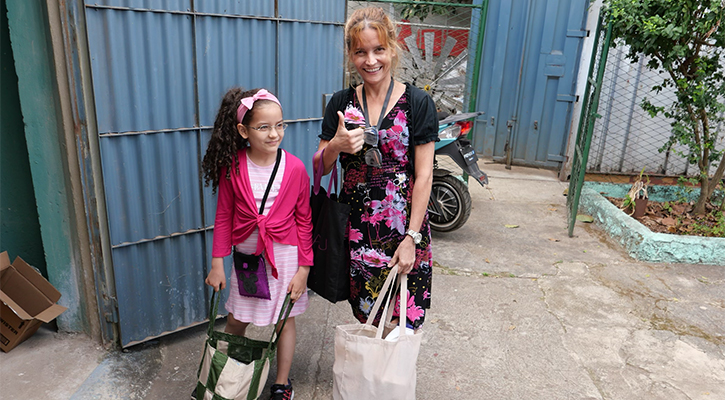 Since 1994, Maranatha has been working in Cuba to build and renovate Seventh-day Adventist churches. Political circumstances make work in Cuba complicated, and projects can take years to get off the ground and complete. But Maranatha has been successful in building or remodeling more than 200 churches all over the island, and even building an Adventist seminary.