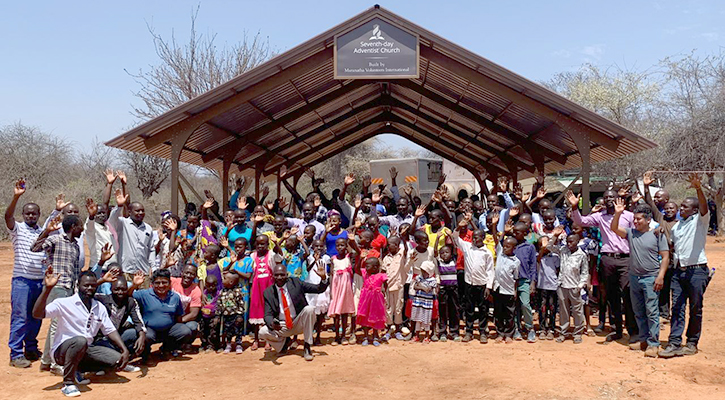 In June 2020, Maranatha Volunteers International constructed a One-Day Church in the Kenyan village of Kwa' Luma. This new place of worship spurred membership growth from only a handful of people to more than 70. Maranatha then quickly turned its attention to the problem of water. Kwa' Luma is located in the terribly hot and dry Ukambani region of Kenya, and the people here are desperate for water. Women walk for more than 10 miles a day to fetch dirty water from a seasonal river. Along the way, they worry about deadly snakes, dangerous men, and the loss of time with their families.
Maranatha's water drilling team arrived shortly after to provide a well, but it came up dry. Some time later, Maranatha went back to Kwa' Luma to follow up on the congregation. To the team's surprise, everyone had been waiting for hours to present the gift of a goat. Even though they had not been able to have a well, they wanted to give a gift of gratitude for all that Maranatha had already done for their community and country. A goat is a big cost for people who have so little. Yet even in their scarcity, they wanted to give a token of their appreciation.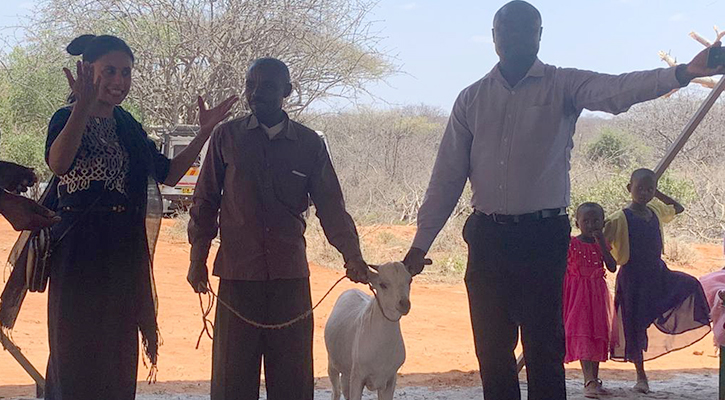 For Maranatha's country director in Kenya, Ron Kedas, the gesture was overwhelming. "It was emotional for us. I was crying. My wife was crying. To see their positive outlook, even in a disappointing situation and to understand how big a gift that goat was for them to offer, it was so humbling. So when they asked us to try again, we knew we wanted to give it another shot if there was a chance at finding water.'
As he left, Kedas asked the villagers to pray—they said they would. A new geological survey was commissioned, and the report indicated a possibility of finding water at a different location nearby. Later, Maranatha returned to Kwa' Luma again and started drilling at the new site. To everyone's joy, they hit water at 340 feet.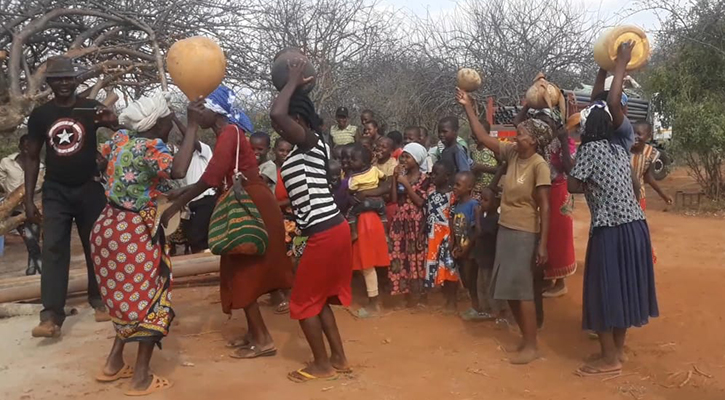 The well at Kwa' Luma is one of 40 water wells Maranatha plans to drill in 2021, along with 100 churches and continued work on a school campus. Maranatha has been working in Kenya since 2016, building One-Day Churches, schools, and water wells. More than 650 structures have been completed so far.
Water wells like Kwa' Luma's are only made possible by your generous gifts. To donate to Maranatha's water program, click here.