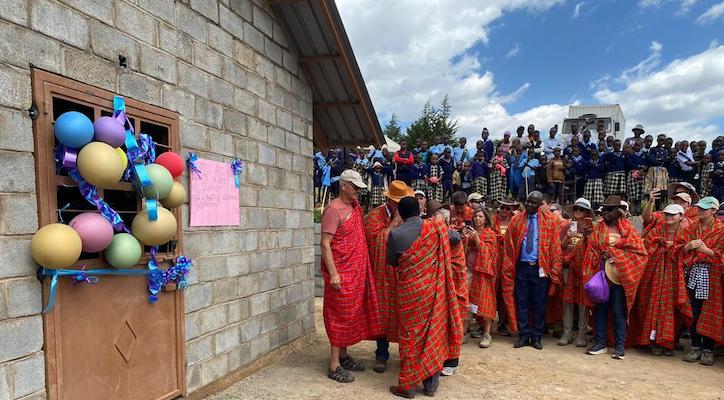 A Maranatha Volunteers International group recently wrapped up construction on a dormitory at the Kimogoro Adventist Primary School in Kenya. This was the first volunteer group to work on the campus. The 43-person team built outer block walls, a restroom and shower area, and a retaining wall into the hillside next door. At project's close, volunteers, students, and teachers gathered to dedicate the structure with a special ribbon-cutting ceremony. After days of hard work, the dormitory's doors–bedecked in banners, balloons, and streamers–are open to students.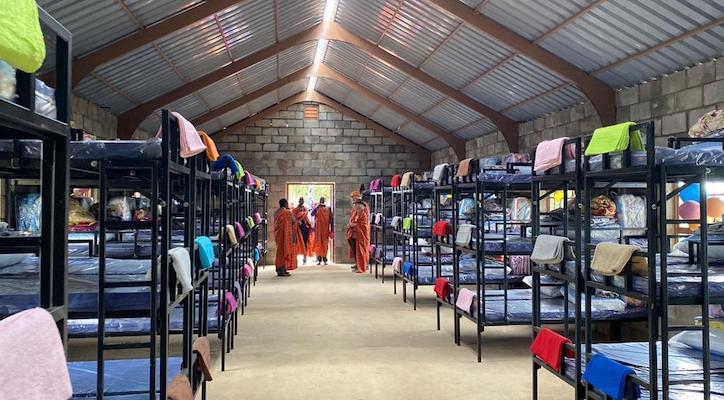 In addition to their gift of time and manual labor, volunteers donated items like shoes and school supplies to Kimogoro students. Gifts from other donors provided linens and bedding to furnish the dorm. Additionally, volunteers raised over $2,000 to purchase Bibles, which they passed out to more than 200 community members.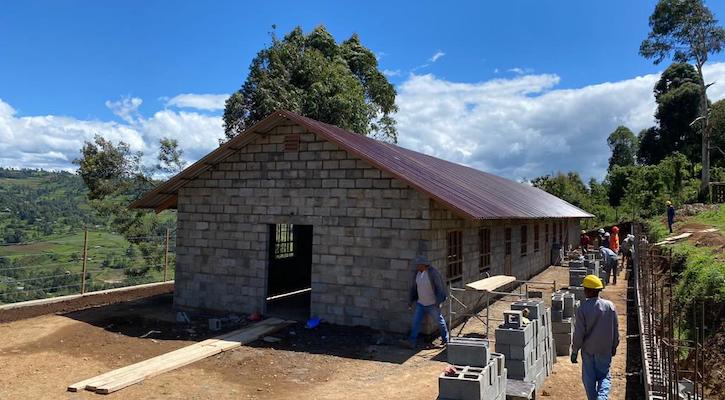 Maranatha is serving the Kimogoro campus through the construction of several buildings. Next on the project's to-do list is a dining hall and kitchen, which will soon be followed by another dormitory and restroom block. "A transformation is underway at Kimogoro, and we are so happy to be able to provide the students with dorms, a dining hall, a modern kitchen, and bathrooms with running water," said Maranatha Vice President of Projects Kyle Fiess. "We are grateful for the volunteers and donors who are making this change possible at Kimogoro."
The Kimogoro school started in the 1950s as a gathering of like-minded believers under a tree amid the tea fields of southwestern Kenya. Today, it is a thriving church and school campus, which gives 230 students a quality Adventist education each year. Maranatha is working to bring Kimogoro's infrastructure up to par with its stellar educational program. In 2019, Maranatha drilled a much-needed water well for the campus and is now focused on upgrading its buildings from rickety and cramped, to sturdy and spacious.
Maranatha has been working in Kenya since 2016, building One-Day Churches, schools, and drilling water wells. More than 1,000 structures have been completed so far.