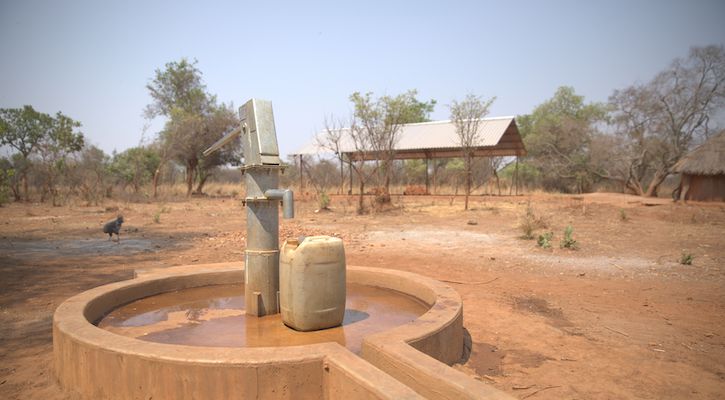 Maranatha Volunteers International has been busy in Zambia. Crews have drilled 236 water wells, poured 191 concrete well skirts, and carried out 37 repairs and 202 maintenance visits so far this year. The team has also constructed 77 One-Day Churches, is constructing a dormitory on the Liumba Hill Adventist School campus, and is preparing to build a clinic next to the Bethal Seventh-day Adventist Church in Chipata.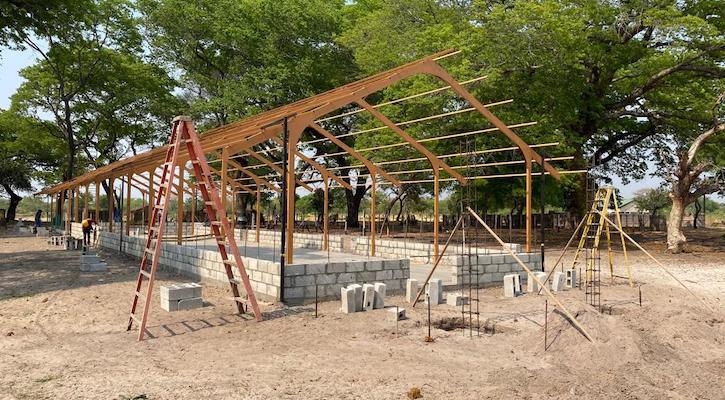 Work continues on the Liumba Hill campus in western Zambia. As part of the school expansion project, volunteers and local crews have completed three classrooms, a laboratory, two bathroom blocks, a water tower, and a water well since 2021. The latest project is to build a girls dormitory; after pouring its foundation and erecting its steel frame, crews are now laying the block walls.
In eastern Zambia, crews are preparing to pour a foundation for a clinic next to the Bethal Church in Chipata. Volunteers will arrive on October 19 to lay block walls for the clinic, which will serve a community of over 10,000 people in 16 surrounding villages. The completed clinic building will include examination rooms, offices, storage, labor and delivery rooms, and a waiting room.
Maranatha worked in Zambia from 2009-2015, completing hundreds of projects. In 2018, Maranatha returned to Zambia in response to a request for more churches, schools, and water wells across the country.