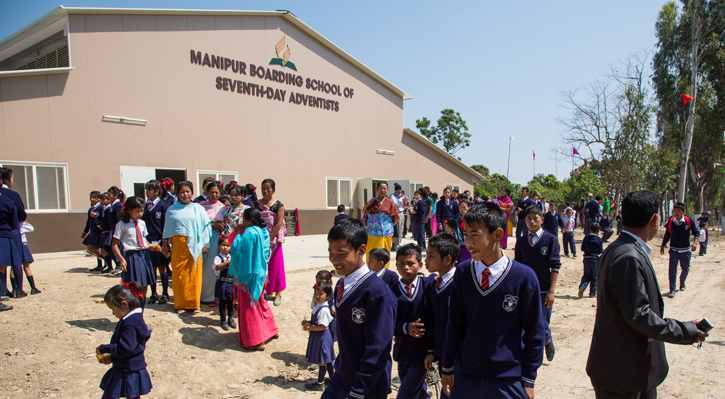 Northeastern India was struck with a 6.7 magnitude earthquake, early Monday morning, January 4, 2016. There are reports of nearly a dozen deaths and hundreds of injuries.
The epicenter was located near the city of Imphal and just 45 miles south of Moirang, where Maranatha completed a project at Manipur Boarding School. Last year, volunteers built new dormitories at Manipur to replace structures that were dangerously deteriorated and crumbling. Maranatha also constructed an Education and Evangelism Center on campus, prior to the dormitory project. The new buildings suffered no structural damage during the earthquake, and no one on campus was injured.
'If the quake had taken place a year ago and the students had been living in the old dormitories, we may have had a tragedy at Manipur,' says Kyle Fiess, vice president of marketing and projects. 'So we're especially grateful for everyone who supported the completion of this project. In this case, the new buildings literally saved people's lives.'
Manipur Boarding School is a Seventh-day Adventist academic institution. It was established in 1968 and serves more than 800 students in kindergarten through tenth grades.
Watch a Maranatha Mission Stories segment about the Manipur school.