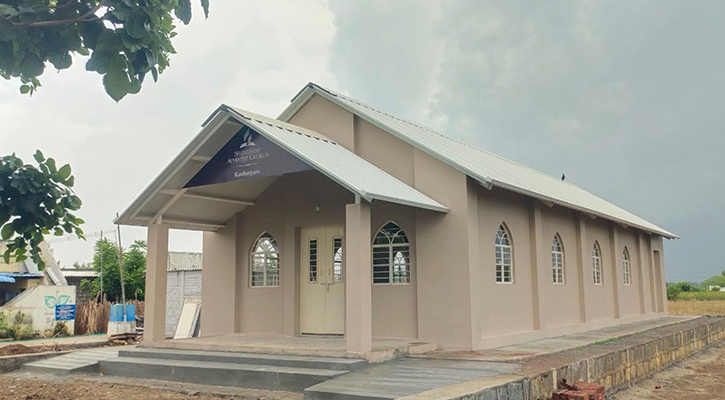 Maranatha's in-country team in India continues to make progress with church and school construction, and water well drilling, in multiple states throughout the country. Crews are working on 13 churches across the states of Meghalaya, Kerala, and Tamil Nadu, 10 of which are in the finishing stages, while three have only been started recently. In 2023, Maranatha has drilled 106 water wells around India, primarily in the states of Andhra Pradesh and Karnataka, providing clean, accessible water for free to thousands of people in need.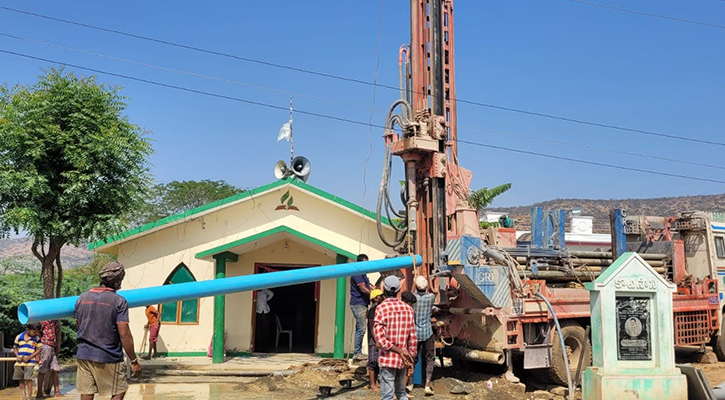 In the state of Manipur, a pipeline is being installed for a mountain village named Kaikao, where drilling isn't an option. The local residents are helping to clear a three kilometer path through the forest to the source of water. When complete, water will flow down the mountain to a holding tank in the village.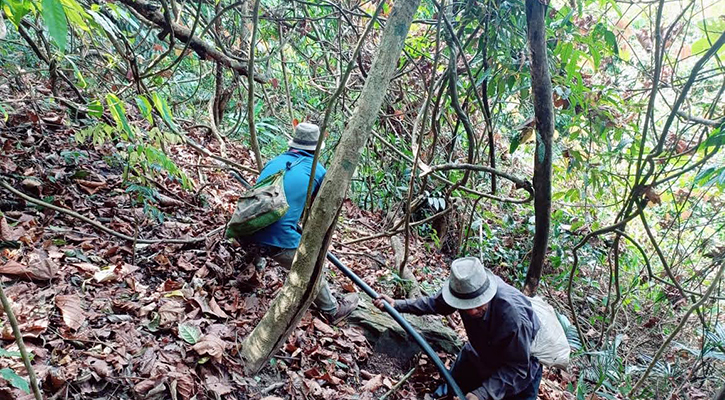 Maranatha is currently active on two school campuses, including the Pola Adventist School, where there are three classrooms in the final stages of painting. Landscaping has been installed as the finishing touches to compliment new classrooms, dormitories, a cafeteria, and a kitchen. At the Binjipali Adventist School, volunteers and our Indian team have constructed classrooms, bathrooms, and a cafeteria building. In March, volunteers finished painting the interior and exterior of the boys dorm at the Khunti Adventist School.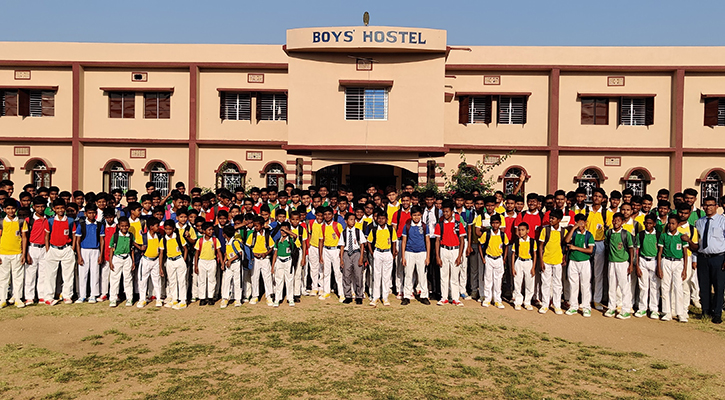 Maranatha has had a continuous presence in India since 1998, establishing an office while building places of worship and education throughout the country. In 2019, Maranatha started drilling water wells in areas in need of clean water.