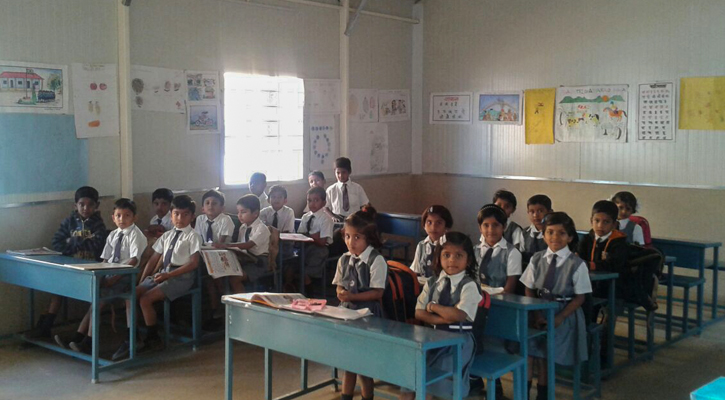 It's school as usual at the Bhalki Seventh-day Adventist School, in India, but with one significant change: new classrooms.
Last week, Maranatha Volunteers International presented 12 classrooms to administrators at the school. Volunteers completed the primary construction on the buildings in November 2016, and local Maranatha crews have been finishing up the final details. Following the hand-off, students and teachers immediately moved into the classroom.
The new structures replace old buildings that were falling apart, due to regular wear and tear. The Bhalki school was established in 1983 with just 20 kindergarten students. Today, the school has more than 800 students enrolled and the campus has been unable to properly accommodate them. Each classroom packed in 60 students, and those on the waiting list were denied, due to lack of space and deteriorating facilities.
The classrooms have been a blessing for Bhalki and not only provides a much-improved learning space, it will also create opportunities for new students to receive a Christian education.
Bhalki is a town in the Bidar district of Karnataka, a state located in the southwestern part of India.