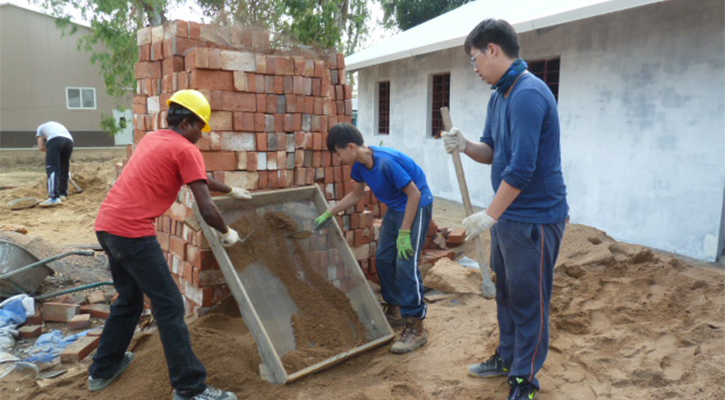 March has always been a busy time for Maranatha volunteers, and this year was no exception. Last month, Maranatha mobilized 661 volunteers in four different countries.

The majority of teams went to Panama and the Dominican Republic to build churches and Sabbath School classrooms. Volunteers also served in the United States, helping with projects in California and Pennsylvania, and 50 volunteers helped to build aschool in Katima Mulilo, Namibia.

Then in early April, volunteers from Taiwan Adventist International School headed to India to help with construction at the Manipur Boarding School. This group of young volunteers was made up of students in grades eight through 12. The team painted classrooms previously constructed by a Maranatha group, and also bricked up walls on a new building.

The Manipur Boarding School is located in northeastern India. The campus was established in 1968 and has long been in need of renovation. So far, Maranatha has constructed an Education and Evangelism Center and 12 One-Day School classrooms on campus.
 
Watch a Maranatha Mission Stories segment on the Manipur school.