A Tale of Two Churches
How God answered the same prayers in two different ways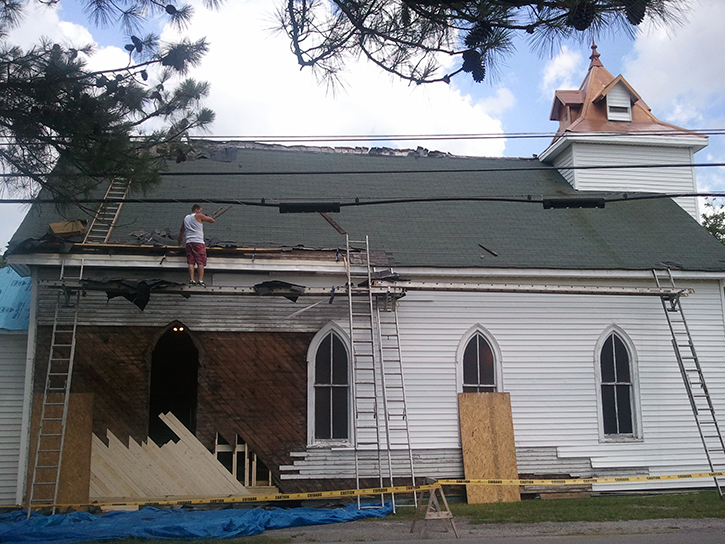 At 105-years old, there was no question. The Decherd Seventh-day Adventist Church, in Tennessee, was in need of renovations.
The quaint, historical building, which originally dates back to 1865, had already been rebuilt numerous times. The first time was during the Civil War, when a fire burned the church down. The second reconstruction was after a tornado ripped through the building in 1909. Since then, termites have ravaged the church, plumbing and electrical have become obsolete, and the aesthetics have fallen victim to unfortunate design decisions (plastic window panes, vinyl siding, fuzzy carpet).
So in May 2014, the congregation launched a campaign to renovate their church. But they added a twist to their fundraising efforts: they decided to simultaneously raise money for a Maranatha One-Day Church.
'It's easy for a congregation—especially in a renovation project—to get so focused on funding for just that project, that it becomes all about us. We lose track of the fact that the building is only a vehicle for what we do for the community,' says Jay Prall, business administrator and member of the Decherd Church. 'The church had outreach activities going on in our community, and we didn't want our building project to be the dominant driving force for finances.'
So Prall proposed a plan to present a $4,500 check for a full sponsorship of a One-Day Church, on the same day the Decherd church completed its own fundraising and renovation.
'Our intent was to give an international congregation the blessing of a new church on the same weekend that the Decherd Church family moved back into our own renovated sanctuary,' says Prall. 'But God had different plans.'
God's plans involved an Adventist school, located 114 miles from Decherd. About the same time the Decherd Church was starting their fundraising, Georgia-Cumberland Academy was planning a mission trip with Maranatha. The school was scheduled to go to Panama in March 2015 with hopes to build two One-Day Churches. At the start, there was no connection between the Decherd and Georgia-Cumberland projects. But in a matter of months, God would draw a direct line between the church and school.
At Decherd, funds for renovations trickled in at a steady pace, and members began the first phase of work. But the One-Day Church project was making slower progress. In an effort to motivate giving, the members set a challenge to raise at least 50% of the One-Day Church goal by the year's end.
To the congregation's surprise, by November, they had hit 50%. In December, they reached 85%. And by February, the One-Day Church was fully funded.
Why had God provided such a quick closure to the One-Day Church goal, while their church reconstruction continued to challenge the budget? Soon the Decherd Church family would understand why.
By 2015, sixty students at Georgia-Cumberland Academy had signed up for the Maranatha mission trip. But Maranatha reported that funding issues caused one of the sites to fall through. The academy was left with only one church to construct in Panama; it wasn't enough work for the large team. Georgia-Cumberland would have to reconsider their plans.
News of the academy's situation reached Decherd. Gilberto Mercado, a church member, had been planning to go on the Georgia-Cumberland project with his daughter Jocelyn, who was a student at the school. He told the congregation about the needs.
Immediately, Decherd contacted Maranatha to ask that their One-Day Church donation go toward the academy's second project in Panama. So in March 2015, Georgia-Cumberland built two churches—one of which was the Cerro Campana Church which the Decherd Church helped to fund.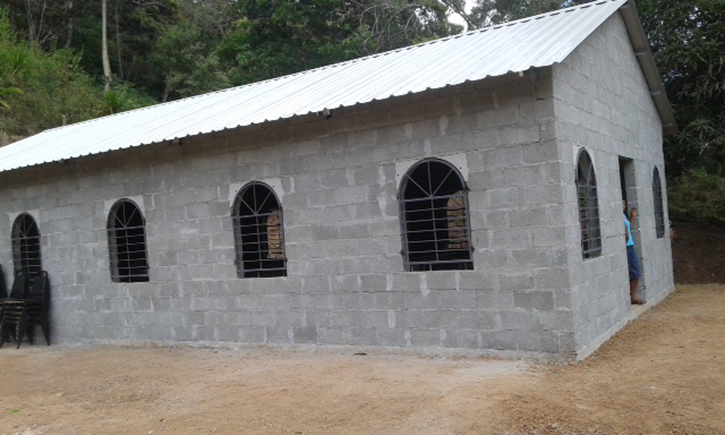 Today, the Cerro Campana Church family worships in its brand new building, while the Decherd Church pushes ahead with its own construction and fundraising. But the Cerro Campana story is not an issue of envy for Decherd. In fact, Cerro Campana has become sort of a sister church. Through Gilberto's connections while in Panama, Decherd went ahead and sponsored Bibles and hymnals for the congregation. These days, there is talk of the Decherd congregation going to Cerro Campana to celebrate the one-year anniversary of the building and help with evangelism meetings.
The experience has become a testimony of what God can do in His timing.
'God had a plan all along,' says Prall. 'It blows me away. You can see how God's hand was in this all along, since it's inception.'
Additionally, Decherd's struggle with a proper place of worship shines new light on the plight of the many congregations overseas. After all, Decherd's congregation is small—with only nine members on the books and an average attendance of 15. Fundraising is not easy with such a small group. Currently, the group is meeting in a fellowship hall until renovations are complete.
Yet this newfound empathy is why Prall feels that an emphasis on missions is important to churches.
'If you follow the Biblical injunction, it says, 'Go ye into all the world.' And all the world includes the people closest to us—in our communities. But it also includes people far away that we may never know this side of heaven,' says Prall. 'It's important to look at our neighborhood. But it's important that we look beyond ourselves.'
And just as God answered the prayers of Cerro Campana in Panama, Prall believes that God can do the same for Decherd in the United States. Every Monday, the small congregation holds a conference call to pray for God's direction on the church renovation project.
'God turned his hand in an incredible way for Cerro Campana, and this is what I want to see happen in Decherd,' says Prall. 'Here's the need. Here's the funding. We want that same kind of guidance. It's not about when we get back into the building. It's about what God wants for our church.'