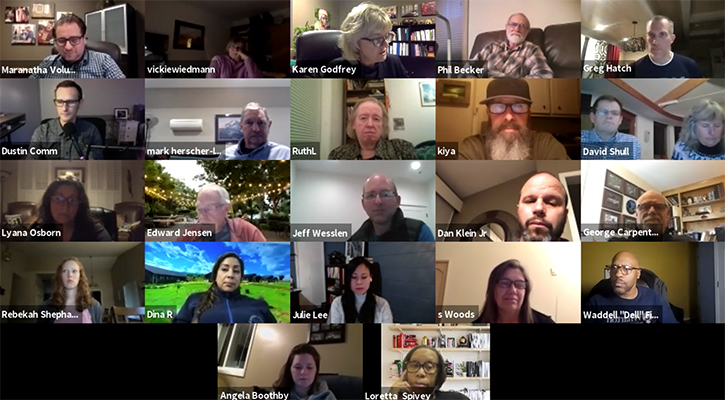 Over the past week, Maranatha hosted two Zoom meetings for recent volunteer project leaders to continue receiving training and updates during the pandemic.
In a normal year, volunteer leaders might attend trainings at Maranatha's annual convention. Without an in-person event last year, Maranatha's director of volunteers, Lisandro Staut, felt that meeting virtually throughout the year would provide an opportunity to share best-practices and experiences, and stay connected.
'Although this past year has been an exercise in patience with a number of mission trips postponed, we know that these leaders are anxious to lead their next project, whenever it is able to happen,' says Staut. 'We wanted to continue to offer ways for leaders to learn and grow, and these meetings have been a great way to facilitate that interaction.'
Maranatha has organized a handful of virtual meetings for volunteer leaders since November 2020, ranging from updates on COVID, to communicating with volunteers, to leading worship on a mission trip.
To learn more about the upcoming projects that these volunteers will be leading in the near future, click here.