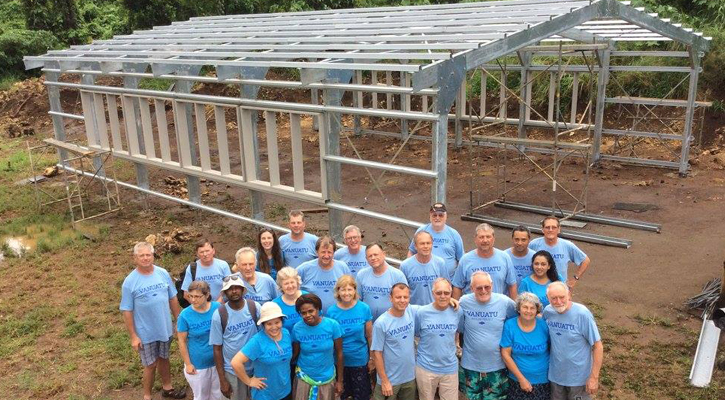 Maranatha volunteers are safe after two big earthquakes struck Vanuatu this week, one on Sunday, April 3, and a second one today, April 6. Both quakes were of the same magnitude, 6.9.
The epicenter of both earthquakes were located more than 250 miles from the project site in the capital city of Port Vila, on Efate. Project leaders reported that the volunteers did not feel the effects of the earthquakes, and neither resulted in a tsunami warning for their location.
The volunteer team arrived in Vanuatu last Wednesday to build two One-Day Churches. The project is part of a larger effort by the Seventh-day Adventist Church in the South Pacific to reconstruct structures destroyed by Tropical Cyclone Pam. The storm, which hit the South Pacific in March 2015, devastated the country, toppling thousands of structures, including more than 50 Adventist churches and schools.
Vanuatu is a small country made up of approximately 82 islands. It is located in the South Pacific about three quarters of the way from Hawaii to Australia. There are an estimated 272,000 people living in Vanuatu, and 20,000 Adventists.