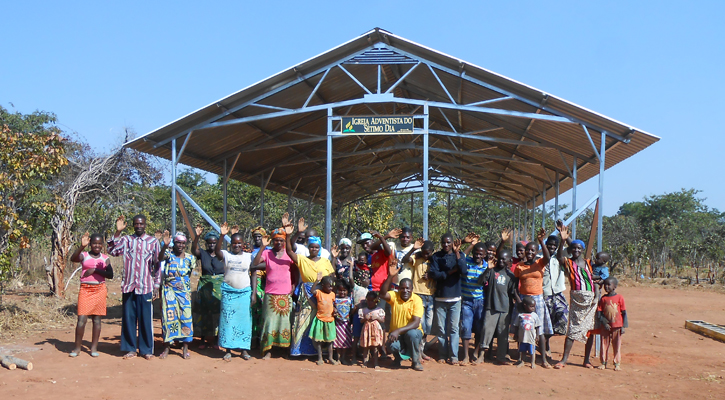 There is a lot of progress taking place in the mission field around the world—whether it's through volunteers or our Maranatha crews. Here's a look at two places where Maranatha is actively working:
Brazil | Crews are busy building churches in the northeastern and eastern parts of the country. In 2015 alone, Maranatha has built more than 40 One-Day Churches with a goal to build 300 this year. In total, Maranatha has constructed more than 500 churches in Brazil since 2011.
Angola | Crews are approaching the 200 mark for completed One-Day Churches. While most are in and around the capital city of Luanda, recent construction has focused on the southern part of the country, and in the province of Malanje. Malanje is located in the northern part of Angola. Maranatha has completed 66 churches so far, in 2015.
Maranatha will continue to work in both Brazil and Angola through 2015. We need financial support for these countries. If you are willing to help, please make a donation online at www.maranatha.org/donate