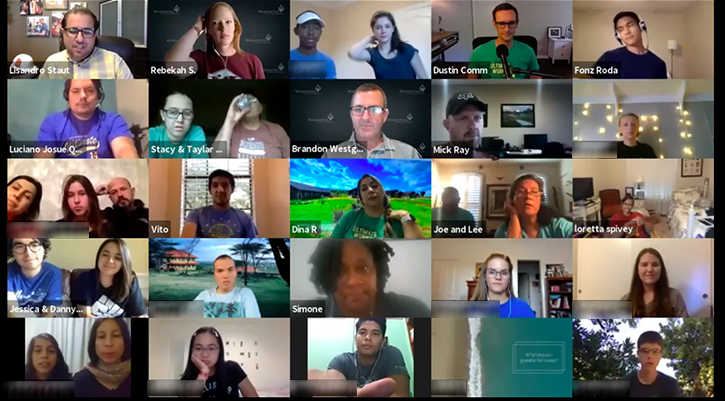 Each year during the month of July, Maranatha usually welcomes 100–200 teen volunteers for Ultimate Workout, an annual mission trip for high schoolers. However, because of COVID-19, this year's physical project was traded for a virtual one.
'It was frustrating to cancel our project in Peru, but we had a few meetings with our volunteer leaders and decided to move forward with a virtual experience,' said Maranatha's director of volunteer services, Lisandro Staut. 'As we would do in the field, the project focused on service and spiritual development.'
More than 70 people joined a series of online meetings which spanned two weekends. Each program featured fellowship, prayer, a spiritual challenge, and discussion. During the week, teens were encouraged to get creative and safely volunteer in their own communities. These volunteers served in a variety of ways, like writing letters to nursing homes, sending donations to shelters, and completing yard work.
'For returning volunteers, it provided a way to reconnect and strengthen the bonds of friendship that were formed on previous trips, as well as reconnect with Christ through service,' said Maranatha's long-time Ultimate Workout coordinator, Rebekah Shephard. 'For new volunteers, it was an introduction to Ultimate Workout, and many ended the week-long experience excited to join Ultimate Workout next year in Peru!'
View Maranatha's upcoming volunteer projects, including Ultimate Workout 31 next summer in Peru, by clicking here.