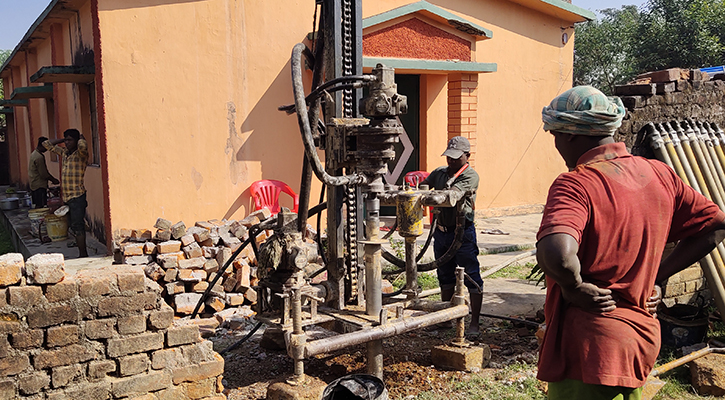 The Edalhatu Seventh-day Adventist Church in India longed to care for its community, but frequently the congregation found itself depending on others. With no clean water near the church, members had to use water wells from further away.
Thanks to your support, Maranatha came to survey and drill a well. Many of the neighbors came to see what was happening. They were thrilled that the Adventist church was drilling a new well, but anxious to see if the crew could actually find water. Others had tried in the past and failed because the water table was far below 300 feet.
The crew began drilling and eventually made it to the 300 foot threshold, but the only thing to exit the hole was dust. Disappointed, the work was halted for the night. The next morning, one of the workers lowered a weighted string down the hole until they heard a sound–a splash!
They measured the string and found that the water rose to around 200 feet below the surface. Joyfully, the crew finished the drilling until they found enough water pressure, and installed the new pump.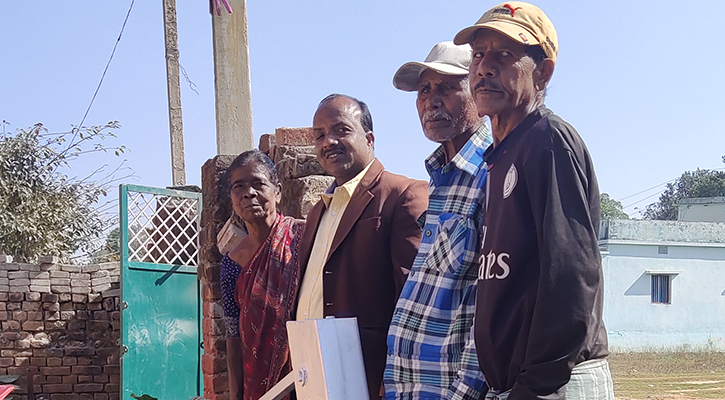 News began to spread in the village that the Adventist church now had clean water, and community members flocked to see it with their own eyes. They asked, 'How could this happen?'
Thanks to your thoughtful gifts, the Edalhatu congregation can now share its clean water, and tell neighbors about their God, the wellspring of life.
Maranatha is drilling water wells across India and you can help bring this life-giving resource to a community in need by donating here.