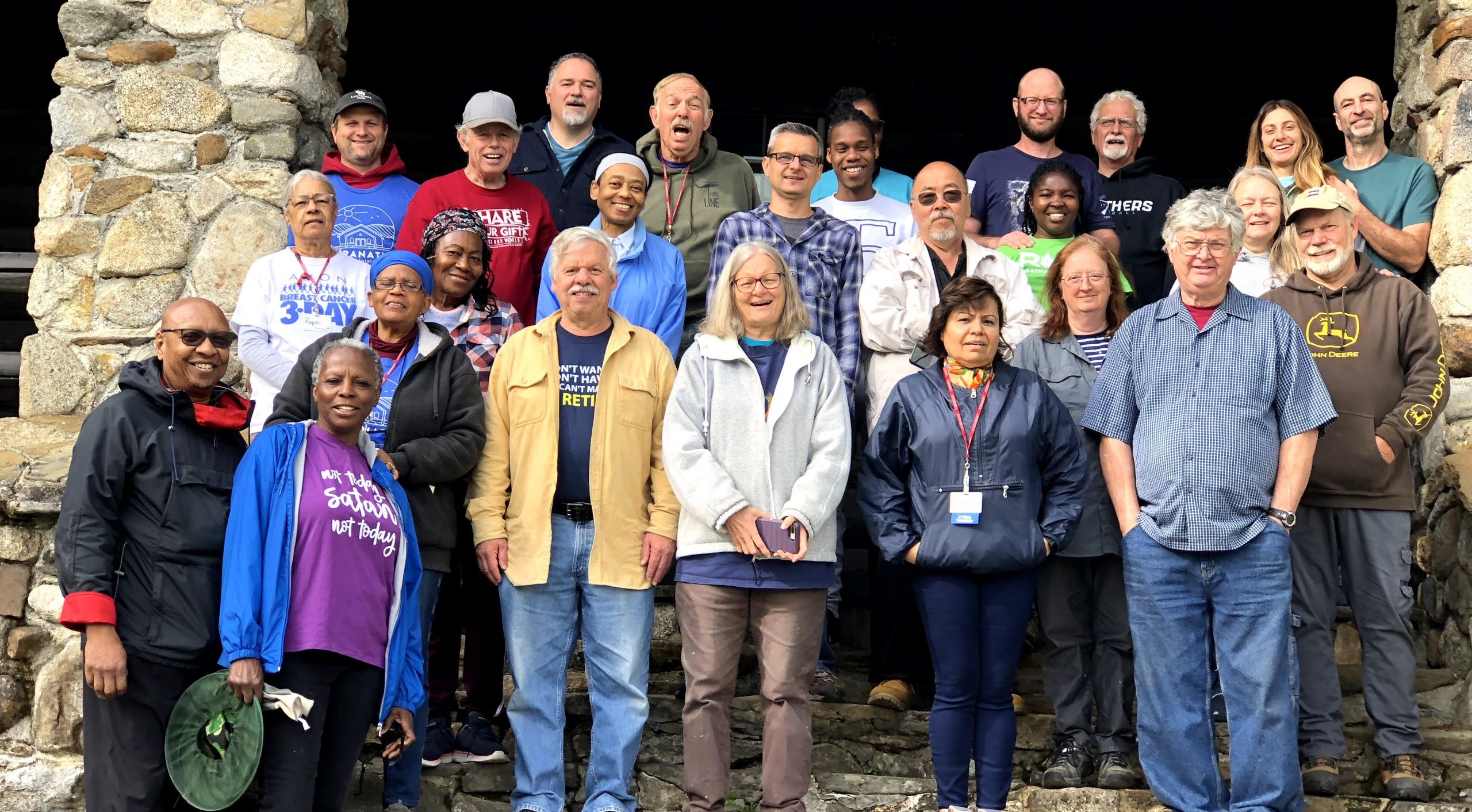 Maranatha recently completed its second project at Camp Lawroweld in Maine, just weeks ahead of the start of summer camp. In 2020, volunteers renovated portions of the lodge and staff house, among other tasks. On this latest project, 28 people picked up where they left off. Showers, toilets, and vanities were installed. Volunteers also completed finishing work like trim, baseboards, and doors, as well as tile floors and electrical. Other projects included pouring a 400-foot concrete sidewalk, cleaning up trees that fell down in a winter storm, and working on the dock.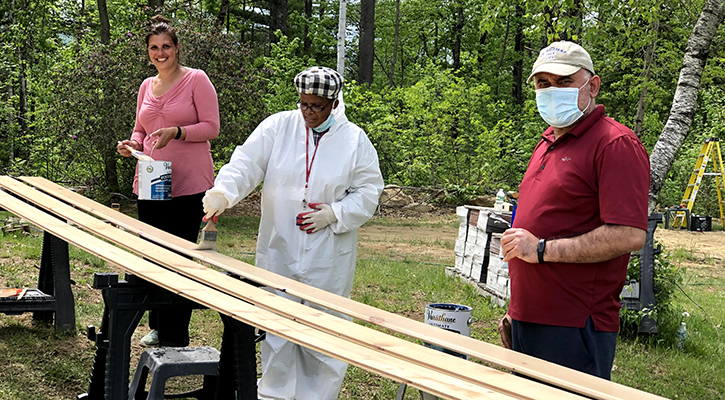 Project coordinator Barbara Mayes filled in at the last-minute for the original coordinator, who became sick before the project. Mayes already had her own upcoming project she would be leading at Union Springs Academy in a month's time, but she agreed to help at Lawroweld. For her, the experience was a lesson in the unexpected ways God calls us to serve.
'When I got the call, God was saying, 'Your ways are not My ways." said Mayes. ' I consider myself a co-leader, because God is the true leader and knows what needs to be done.' Despite not having much time to prepare, Mayes successfully facilitated the work and the volunteer experience, including worships.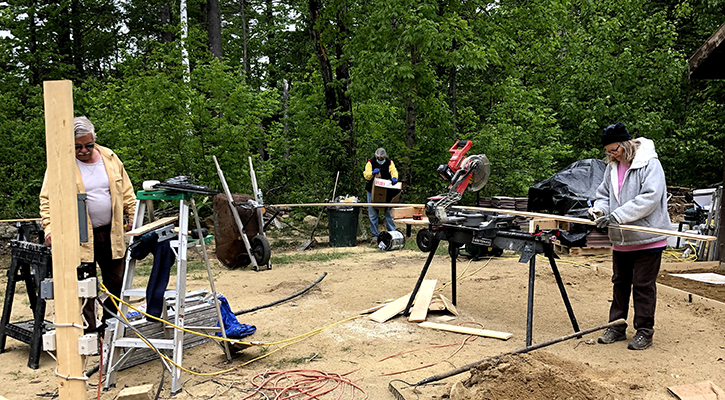 'As a leader, it's hard to ask people you just met if they'd be willing to share in worship each day. But I'm always amazed at how open people are on a Maranatha trip. You share things on a Maranatha project that you wouldn't normally share. People were very willing and the worships are very meaningful.'
Maranatha is returning to Camp Lawroweld for a third project from September 26 – October 8. To learn more about this project, click here.
Each year, Maranatha works with organizations in the United States and Canada to provide volunteer labor for various construction or renovation projects at summer camps and retreat centers, schools, and churches. Work ranges from renovations of existing buildings to new construction, and saves thousands of dollars in labor costs.