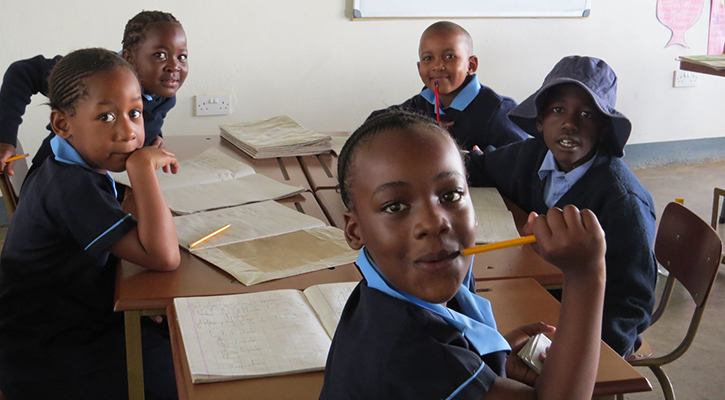 A recent visit by Maranatha staff to the Bulawayo Education and Evangelism Center (EEC) in Zimbabwe revealed a flourishing school full of happy students.
The Maranatha Primary School, as the EEC is called, opened in January with 156 children enrolled. The school serves grades 1-5 in addition to kindergarten and pre-school classes. Additionally, the building is used as a church. The large auditorium is more than halfway filled each Sabbath!
The Bulawayo school was built by two Maranatha Open Teams, which drew volunteers from all over the world, and the Redwood Adventist Academy team from California.