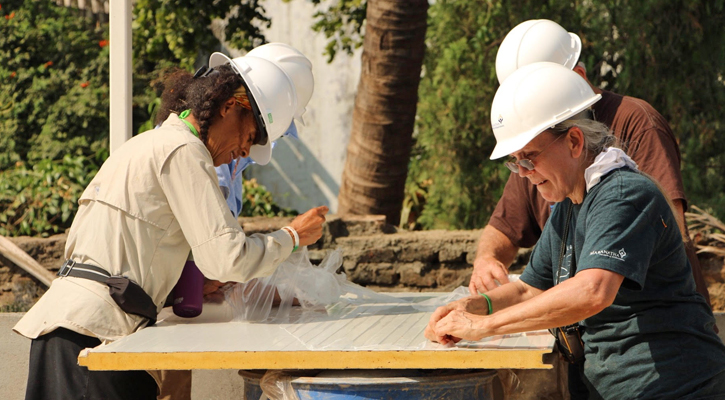 More than 800 students in India are about to have their lives changed—thanks the support of Maranatha donors and volunteers. For the past week, 27 volunteers have been in southern India, building One-Day School structures at the Bhalki Seventh-day Adventist Higher Secondary School. By the time the volunteers leave in a few days, the campus will have 12 new classrooms—ready for students and teachers to move in.
'Everyone at the school is overjoyed,' says Vinish Wilson, Maranatha's country director for India. 'I talked to some of the kids and asked them how they liked the classrooms. The first words that came out of their mouths were, 'Thank you for changing our lives.'
The Bhalki Adventist School was established in 1983 with just 20 kindergarten students. Over time, enrollment increased to more than 800 students. The good reputation of Adventist education has drawn many families to the school, and 80 percent of the students at Bhalki are not Adventist. Unfortunately, the school structures have not kept up with the growth; overcrowded classrooms—with 60 per room—and campus deterioration became a significant concern. Additionally, cramped quarters meant the school was unable to accept more students. The new classrooms will not only create more capacity, it will also provide a safer and more pleasant place for students to learn.  
Bhalki is a small farming town, located in the state of Karnataka. Maranatha's first project in Karnataka was in 2001. Since then, Maranatha has completed more than a dozen projects in the state.