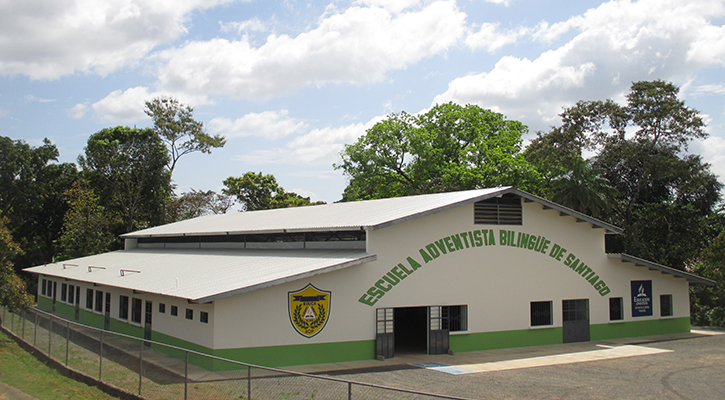 Nine months after volunteers with San Gabriel Adventist Academy laid the first block, the Maranatha education and evangelism center in Santiago, Panama, is now complete.
The campus, which has multiple classrooms and a central auditorium, will serve elementary students in the morning shift and junior high students in the afternoon. It is located on the same property as a church that Maranatha constructed nearly ten years ago.
This education and evangelism center is the first Maranatha project in Panama since the mid-1990s, when Maranatha built several churches and five schools. The effort–specifically the schools–created a boom in Adventist Church membership in Panama. In 2013, Adventist leadership asked Maranatha to return to Panama to build the school in Santiago along with eight churches.
Six volunteer teams, comprised of 249 volunteers, helped to build the school. A special thank you to the following volunteer teams for their effort at the Santiago school:
San Gabriel Academy, California
Northern California Conference
HMS Richards School, Colorado
The Gospel to the World, Massachusetts
Summer Family Project Open Team
California State University, San Bernardino, California