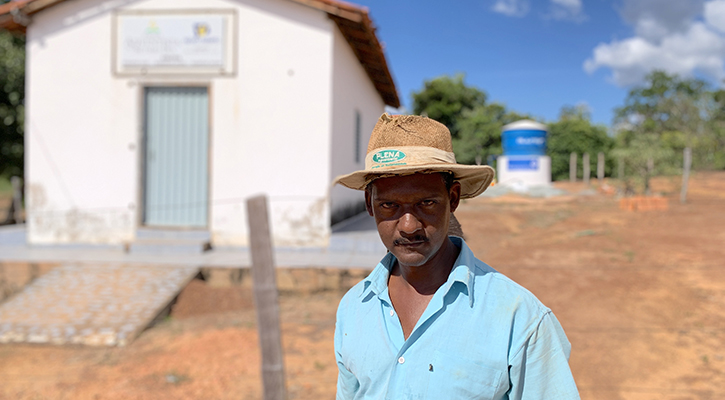 Finding clean water in the Brazilian town of Santa Fé de Minas has always been hard. It is located in the northeastern desert region of the country, where residents rely on precipitation to collect water. But rainfall here is limited, and recent years of drought have made the situation even more desperate. Each day, people are forced to walk to a nearby river for their water, but it is anything but pure. Mud is infused throughout the entire current. This dirty water could make them sick, but they don't have a choice. They need this water, even if it hurts them.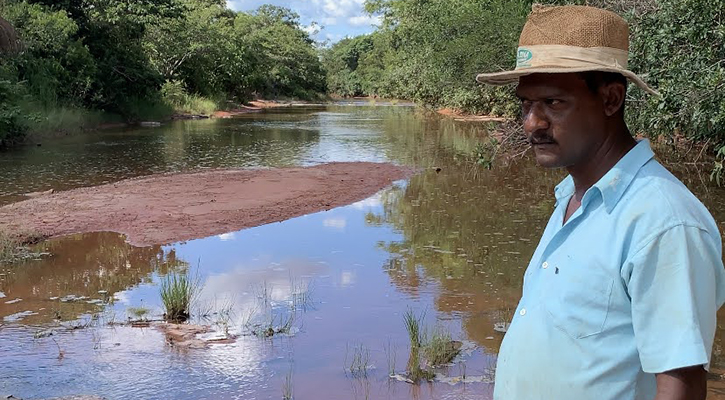 Then, Maranatha Volunteers International agreed to drill a water well at the nearby Várzea da Caatinga Seventh-day Adventist Church. To the town's joy, we hit water. Soon after, church members constructed a base for the large water tank to rest on. As with all of Maranatha's wells around the world, this crucial resource is available to the entire Sante Fé community.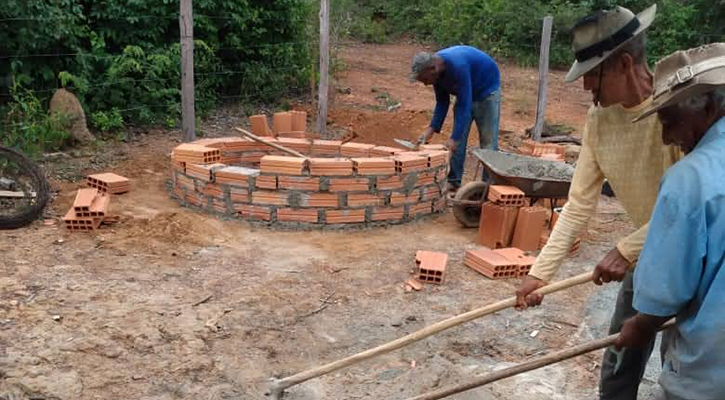 Now, residents here don't have to rely on sparse rainfall or walk for muddy water. Each day, they are receiving pure, clean water at the local Adventist church. Neighbors are spending more time together, forming new relationships, and setting the groundwork for opportunities to share the Gospel.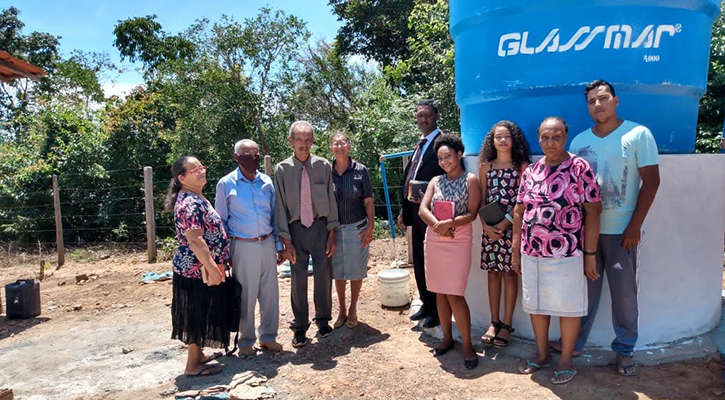 Maranatha has worked in Brazil numerous times throughout the organization's history. However, Maranatha kicked off a major effort in 2010 to construct churches and schools. Through collaboration with local Adventist leadership, Maranatha completed more than 1,000 projects in Brazil. In 2019, Maranatha began to address a growing water crisis in the dry, northeastern region of the country by drilling water wells at Maranatha-built churches. So far, Maranatha has drilled 98 wells in the country.