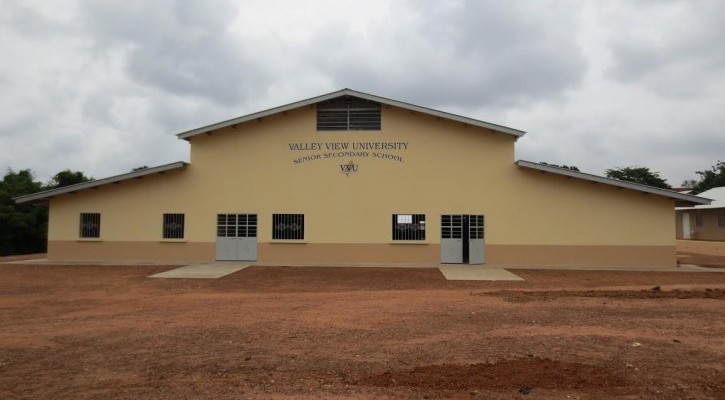 In early September, Maranatha finished up a large school construction project at Valley View University in Ghana. For the past two years, a Maranatha crew and volunteers built an 8-classroom Education and Evangelism Center and 42 accompanying One-Day School classrooms. Together, the buildings provide educational space for students in preschool through high school.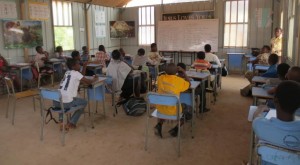 With each finished classroom, students moved in and by the end of last year, there were 800 students enrolled. This fall, school leaders anticipate that at least 900 students will begin classes. Eventually, more than 2,000 students could study at the school in the future.
The campus is located at Valley View University, which is about 45 minutes from Accra. Valley View is a large university with about 3,500 students enrolled. But in recent years, administration has had a difficult time recruiting faculty and staff, as there was no Seventh-day Adventist primary or secondary schools in the area. Families seeking Adventist education had to send their children to boarding school.
The school at Valley View University was Maranatha's first project in Ghana. The effort kicked off in March 2013, with a volunteers building the first batch of One-Day School classrooms. Maranatha also constructed One-Day School campuses in Doryumu, Tamale, and Techiman.
In addition, Maranatha is building a total of 110 churches in Ghana.