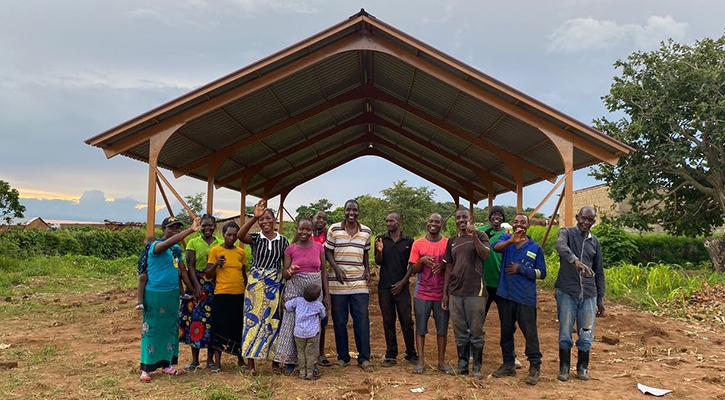 Maranatha's in-country team in Zambia is working hard to bring crucial structures to communities in need across the country. So far this year, crews have constructed 15 One-Day Churches. These simple but strong steel structures provide a permanent frame that church members can build walls under later, using local materials. Five more One-Day Church foundations were installed this past week. Work also continues at the Bethsaida Seventh-day Adventist Church, where Maranatha is constructing a large sanctuary that will accommodate up to 500 people. The congregation's original building was destroyed in a deadly storm in January 2022. Since last year, volunteers and in-country crews have added six Sabbath School classrooms, bathrooms, and a well.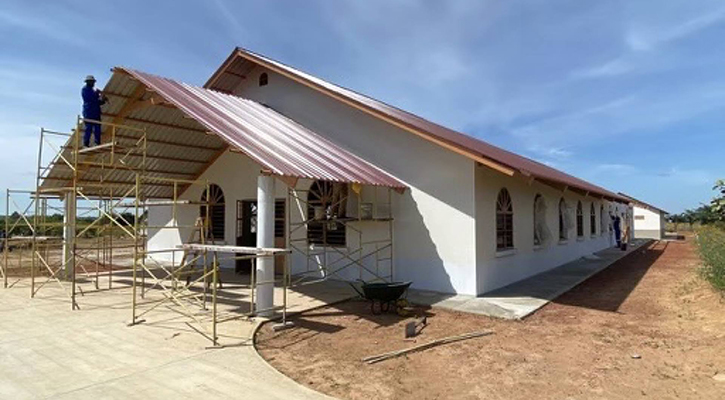 Well drilling in general has been on hold through Zambia's rainy season, which makes the dirt roads impassable. However, 180 sites have been identified for drilling that will start as soon as next week. Our well maintenance team recently crossed over the border into Zimbabwe to service and repair wells that were drilled by Maranatha here years ago. Last week the crew visited 10 wells, providing maintenance at eight locations and making repairs at two. So far they've visited 55 wells in Zimbabwe.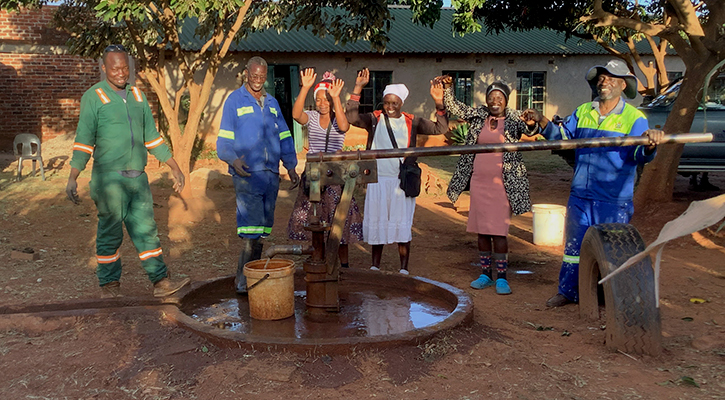 Maranatha worked in Zambia from 2009-2015, completing hundreds of projects. In 2018, Maranatha returned to Zambia in response to a request for more churches, schools, and water wells across the country. In 2023, Maranatha plans to build 120 One-Day Churches, work on two school campuses, and drill 300 water wells in Zambia.