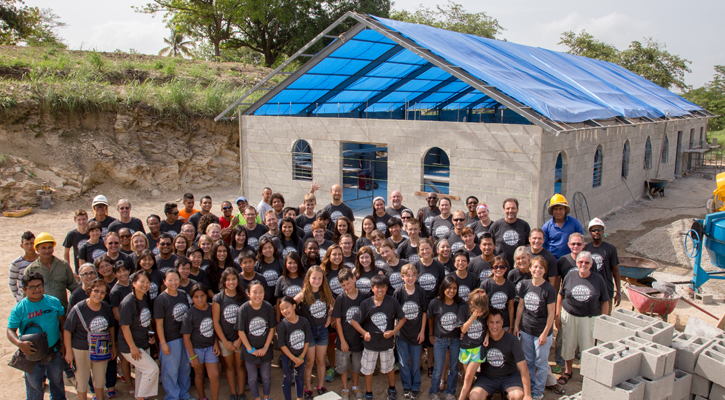 The month of March is here, and Maranatha is ready to kick off the busiest volunteer season of the year. Over the next four weeks, 600 volunteers are scheduled to be working in nine countries.
A couple of the projects are already in motion. In northeastern India, 17 volunteers have been serving in the town of Saitual, located in the hills of Mizoram. They are building new classrooms at the Graceland Seventh-day Adventist School. Graceland, the only Adventist school in Saitual, has 300 students enrolled and has long been in need of new classrooms.
In Uruguay, 46 volunteers are wrapping up construction work on an education and evangelism center for the Barros Blancos Adventist School. The school is located outside of Montevideo, the country's capital. Later this month, volunteers with the West Houston Adventist Church in Texas will arrive in Uruguay to continue work on the project.  
In March, Maranatha will have our first project in Egypt. Twenty-five volunteers will be arriving in the country to construct classrooms at Nile Union Academy.
Other mission trips will take place in Costa Rica, Guyana, the Dominican Republic, Kenya, the United States, and Zimbabwe.
March is traditionally a popular month for projects because it coincides with spring break vacation at most schools in the United States.