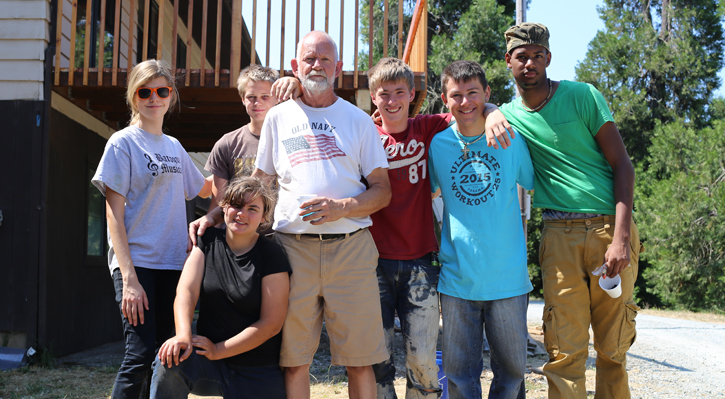 Save the Date! On January 23-24, 2016, Maranatha Volunteers International and the Northern California Conference of Seventh-day Adventists will be hosting a youth-rally and outreach event in the San Francisco Bay Area.
The weekend will begin with Fusion, North California Conference's annual youth rally. The program will be held at the Skyline High School in Oakland, and feature speaker Elden Ramirez, director of volunteer ministries for the Adventist Church in North America, and musical guest Tad Worku, Christian vocal artist.
Then everyone is invited to participate in Jump Start, an annual Maranatha event focused on missions. On Sabbath afternoon and Sunday, everyone is invited to help with outreach activities. Outreach will include renovating a local church and Golden Gate Academy, and homeless ministries at Covenant House and St. Mary's Center in Oakland. Golden Gate Academy will be the site of Maranatha's next Ultimate Workout USA, coming up in June 2016.
Fusion and Jump Start is geared for teenagers, ages 13-18 years old, but all are welcome to join. Go to our Jump Start webpage for more information.
Be sure to join us for this mini-mission trip weekend!