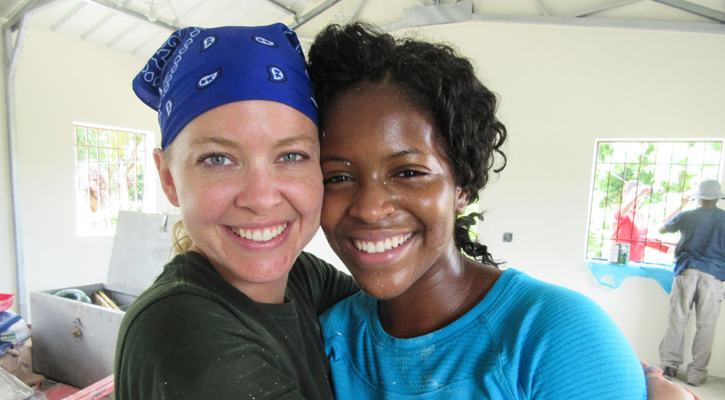 A team of 17 people recently completed a mission trip to the Dominican Republic for Maranatha's Young Adult Project. This year, volunteers worked in the Barahona community to help local Seventh-day Adventist churches.
One of the main projects was to build a property wall around the Fidelidad Adventist Church. Volunteers on the Ultimate Workout 24 and with the Palisades Christian Academy teams constructed the building two years ago. Fidelidad is one of the poorest neighborhoods in Barahona, and there are problems with vandalism in the area. The Palisades group generously donated funds to build a property wall to secure the church, which also created a volunteer opportunity for this year's Young Adult project. The team also found time to prepare the back of the Fidelidad property for a future Sabbath School building. 
In addition to work at Fidelidad, the volunteers painted the Fudeco and Juan Esteban churches, which were previously constructed by other Maranatha volunteer groups. When they weren't working on a construction site, they were organizing children's ministry programs, offering English-language sessions, handing out Bibles, and coordinating other outreach activities. 
The Young Adult Project is an annual mission trip for volunteers ages 18 to 35.