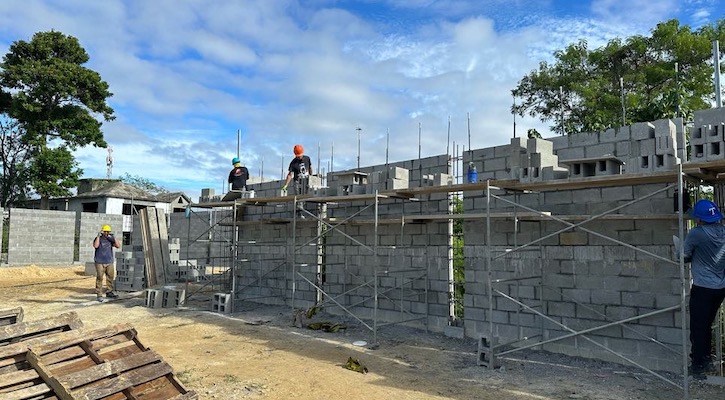 As October neared its close, a group from Maranatha Volunteers International completed their work at the Ciudad del Cielo Adventist School in the Dominican Republic. The team laid a portion of a block boundary wall to encompass the large pre-kindergarten through secondary school campus, which Maranatha has committed to build. When finished, it will include a large multi-classroom building with a central auditorium, which Maranatha calls an Education and Evangelism Center; a two-story classroom complex; a large church to hold 500 people; and beautiful landscaping.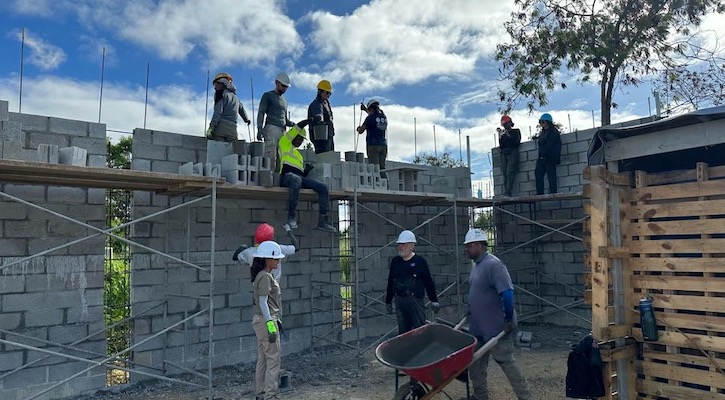 Many of its 24 volunteers began the project as strangers, representing Adventist congregations in Texas, Washington, and Florida. But they didn't stay strangers for long. The group bonded while enduring physically demanding labor under a scorching Caribbean sun. Despite the intense heat, and the fact that only two volunteers had previous block-laying experience, the team reached their goal by the end of the project's six-day duration. Group-leader Greg Hatch believes God blessed their efforts. "There is zero way that we were able to do this on our own." This team picked up work on the wall where previous groups had left off, and more volunteers are scheduled to continue the project in the coming months.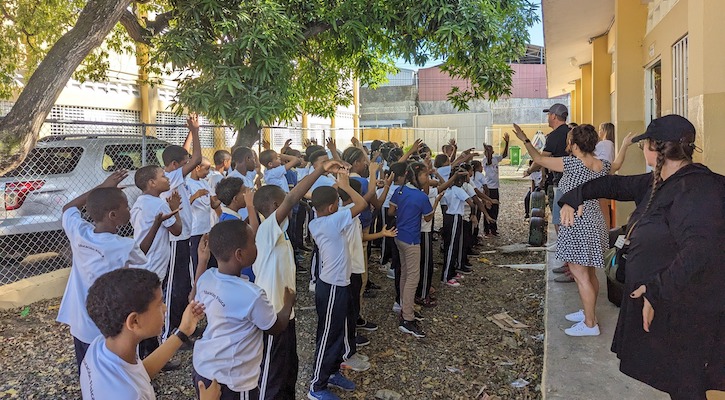 In addition to construction work, team members engaged in community outreach. Eight volunteers led a four-day Vacation Bible School program at a local public school. Mornings filled with songs, crafts, and Bible stories offered students an introduction to the love of Jesus.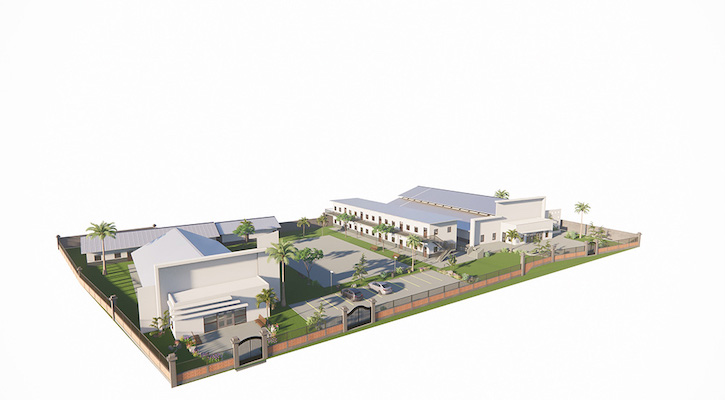 Ciudad del Cielo is a fast-growing neighborhood in Santo Domingo. Despite its 80 Adventist congregations, the area lacks an option for Christian education. The Adventist leadership in the region believes that a school could make a significant impact in the community, not only on the existing membership but on those seeking a values-based education. After much prayer and discussion, Maranatha has committed to constructing a campus at Ciudad del Cielo, which means "City of Heaven" in Spanish. The project is dedicated to Darrell Hardy, Maranatha's late vice president of construction; this was the last major project he worked on before he passed away, unexpectedly, in November 2022.
Maranatha has a long history of working in the Dominican Republic. In 1980, after the destruction of Hurricane David, Maranatha constructed 160 houses here. In 1992, the Dominican Republic was the site of a watershed moment of growth for Maranatha, when the organization coordinated the construction of 25 churches over 70 days. Dubbed "Santo Domingo '92," it was the first time Maranatha concentrated on one place for multiple volunteer projects. Later efforts occurred in 2003 and 2013, and in 2022, Maranatha returned once more.