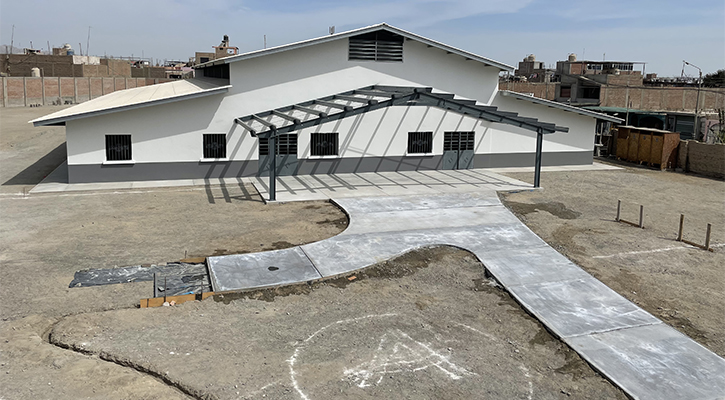 After a busy summer season of volunteer groups, Maranatha Volunteers International's in-country team in Peru is wrapping up a school and several churches before another wave of volunteers arrives in early 2023. Crews are completing final components on the new La Tinguiña Adventist School, where a large Education and Evangelism Center with eight classrooms and administrative offices is already complete. The remaining work includes an entrance, parking lot, porch, boundary wall, and gate. This campus is a dream come true for the local congregation, which had prayed for the means to provide the community with Adventist education for decades. The first students will enter classrooms during the inaugural school year which kicks off in March 2023.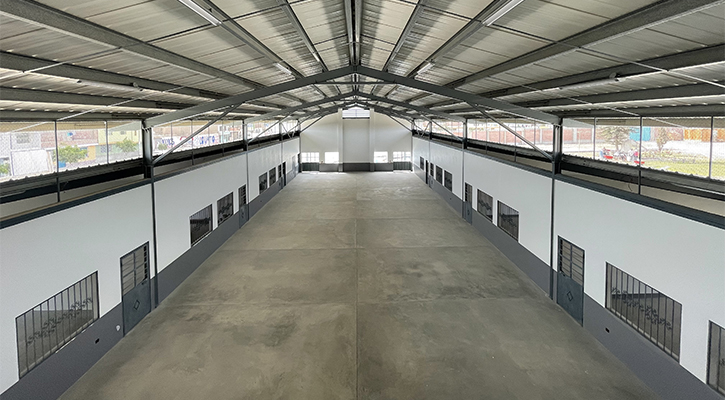 Maranatha workers are also finishing up at two churches where teen volunteers served on our annual mission trip for high schoolers, Ultimate Workout. Final paint is going on at the Alta Tacna Seventh-day Adventist Church, and the Nuevo Santa Rita Church is receiving its roof, stucco, and paint. Maranatha is now working with regional Adventist leadership to develop a plan for constructing up to 100 churches starting in 2023, focused mainly in the areas of Cusco, Pucallpa, and Juliaca.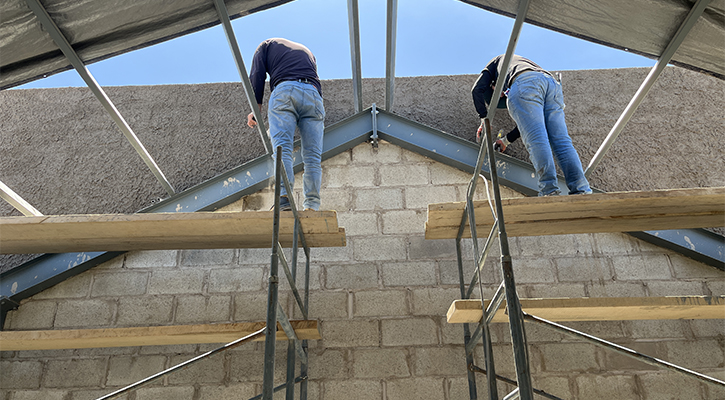 From 2004-2006, more than 3,000 Maranatha volunteers landed in Peru, constructing nearly 100 churches and schools. In 2019, Maranatha returned to Peru at the request of the Seventh-day Adventist Church in South America. After several volunteer groups served through early 2020, the work was halted when the COVID-19 pandemic locked the country down in March of that year. Maranatha's in-country crew and volunteers have since resumed the work as conditions improved.