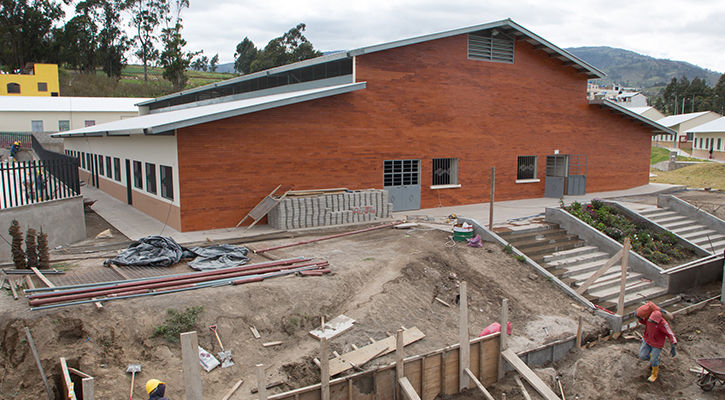 Years ago, the Ambato Adventist School in Ecuador was hoping that a new school would open up possibilities for growth and outreach. Now, a year after hundreds of Maranatha volunteers helped to build an expansive campus in an improved location, the vision is becoming reality.
Just weeks from opening its doors, the school is making a big splash in Ambato. Adventist leadership and laymembers organized an event called 'Impacto Ambato,' a full-week of programming focused on sharing the Adventist message and promoting the school. From health and family lectures to blood drives to passing out literature, hundreds of supporters collaborated to celebrate the new school and reach out to the community.
The school itself has also gone through high impact improvements. There has been major landscaping on campus and decorative detailing added to the buildings. On the staffing side, the school hired a full-time chaplain to solely serve the needs of the students.
Before Maranatha constructed a new Ambato school, approximately 300 students were meeting in an old, multi-story building in downtown. The narrow facility was wedged between other office buildings, and there was insufficient space for classes, assemblies, and recreation.
To see photos of the new Ambato School, visit our Facebook page.