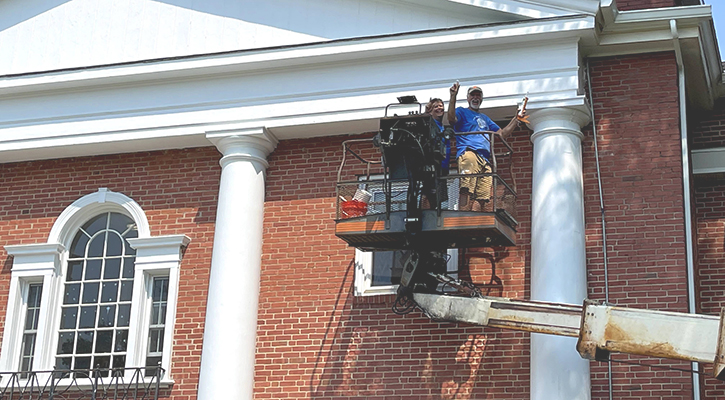 Two boarding academies on both coasts of the United States recently received boosts from Maranatha volunteers. In upstate New York, 48 people served at 100-year-old Union Springs Academy, primarily working in the boys and girls dorm. In Washington state, more than 40 volunteers renovated the girls dorm at Upper Columbia Academy.
At Union Springs, the girls dorm was painted, and floors were cleaned in the dining room and kitchen. In the boys dorm, two rooms were converted into a staff apartment and the downstairs basement was painted. Electrical work was completed on both dorms, replacing old light switches and installing new lighting. Outside, volunteers dug up dead trees and replaced them with plants and flowers. They also trimmed weeds and constructed new garden beds.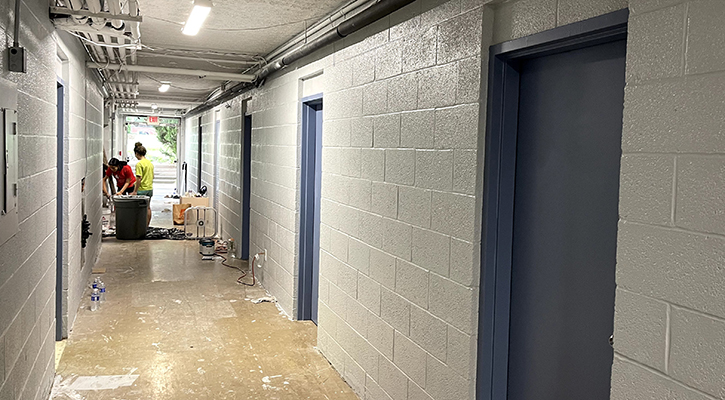 In the Upper Columbia girls dorm, the entire third floor and six rooms of the first floor were transformed. Previously, the rooms were rundown after decades of heavy use, which prompted some families to do their own renovations when moving a daughter in for school. On this project, volunteers removed built-in furniture like desks and closets, ripped up old carpet, and painted the walls of the dorm rooms and a recreation room. They also painted in the hallways and patched up any sections of wall that needed help.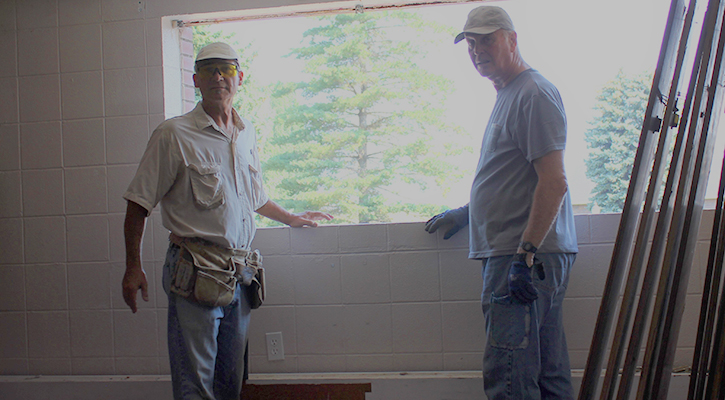 Project leader Cathie Clark was impressed by the chemistry that her group quickly formed at Upper Columbia. 'There was a lot of camaraderie and laughter,' said Clark. 'Our longtime volunteers and a missionary pilot shared a lot of amazing stories of how God works—the [younger volunteers] were spellbound. I feel like everyone was very in-tune [spiritually] and that's probably why it worked so well.'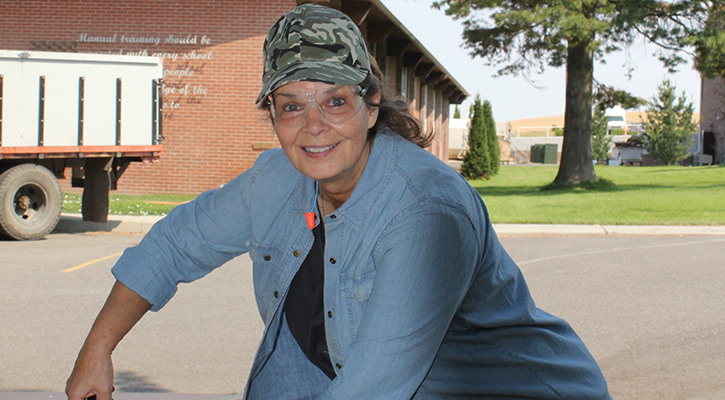 Each year, Maranatha works with organizations in the United States and Canada to provide volunteer labor for various construction or renovation projects at summer camps and retreat centers, schools, and churches. Work ranges from renovations of existing buildings to new construction, and saves thousands of dollars in labor costs.