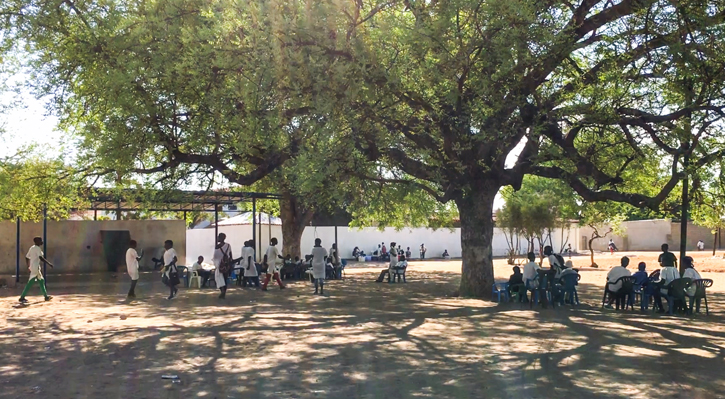 In the city of Santa Clara, in southern Angola, there are more than 400 students at the local Seventh-day Adventist primary school. Throughout the day, hundreds of children shuffle through eight classrooms on campus.
It's a system that is working relatively well—except for one major detail. The classrooms are trees.
Hauling their own chairs from home, the children have been meeting under trees for the past five years. When it rains, school is canceled.
It's a common scene in Santa Clara. An estimated 2,400 students meet under trees because of the lack of classrooms. There is little infrastructure in the city and a growing population of children needing education.
In 2016, Maranatha will be constructing 15 classrooms in Santa Clara. Once completed, the school plans to expand the curriculum to include secondary grades. Classes will be organized into three shifts to accommodate elementary, middle, and high school levels. Currently, many of the secondary students cross over the border to Namibia for school.
The Santa Clara school is one of several campuses Maranatha will be building in Angola. Crews are constructing schools in Huambo and Bongo, both located in the central part of the country.