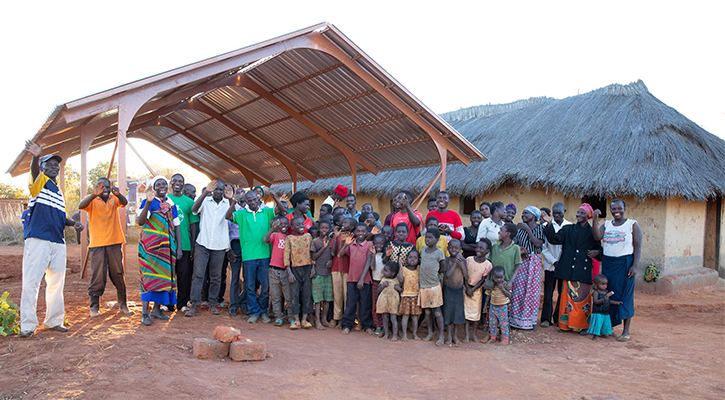 You have a weekly routine–work, school, friends, volunteering, church–but does your weekly routine include worrying about whether your church building will fall apart?
That is Lilian Naluminoz's concern each week.
Each day Lilian walks into the Zambian bush to cut down a tree, which she burns into charcoal. She puts the charcoal into large bags and sells them to earn a living to support her ten children.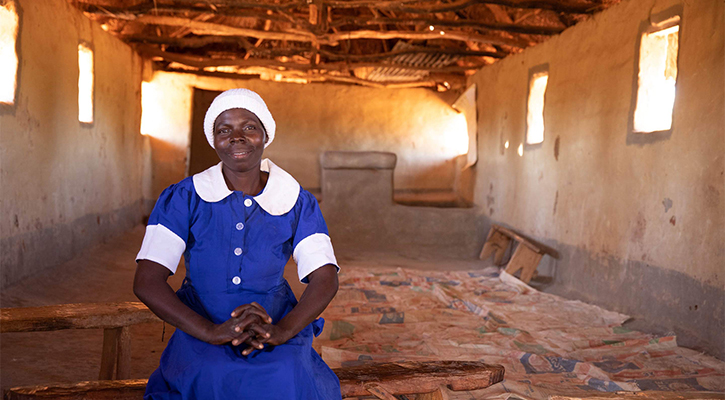 But on Sabbath, Lilian and her kids go to church at the Lwendge Seventh-day Adventist Church. The building is a mud structure that eventually breaks down, leaving the entire congregation worshipping outside, exposed to the elements. With only one room, Lilian's children and the rest of the kids must meet outside for Sabbath School. Each week, the members wonder how much longer the building will last.
Lilian also has a hard time inviting neighbors to church. 'People say, 'No we can't come to a dirty church with a grass roof instead of [metal roofing]," said Lilian.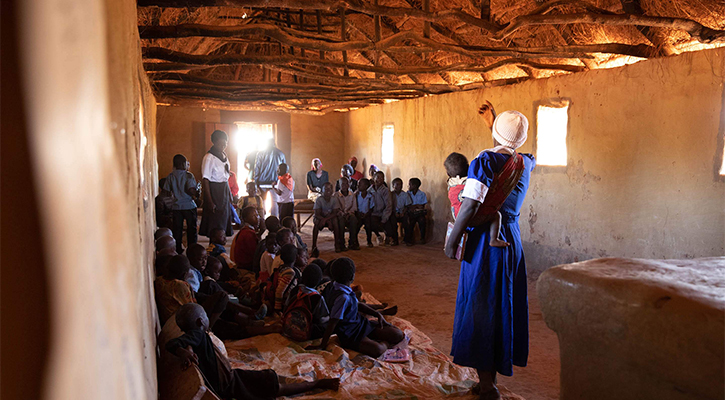 Thanks to your generosity, that is all changing. Today, the members of Lwendge have a strong, permanent structure to worship in, which also allows the children's group to meet under the roof of the existing building.
Skeptical neighbors look at the church in a new light.
'Now, many of them have that interest so that they can join us,' said Lilian. 'They're saying 'We shall help [build]."
You helped ease Lilian's fears about her church's future. The new church structure will provide a fortress of worship and a center for evangelism for many years to come.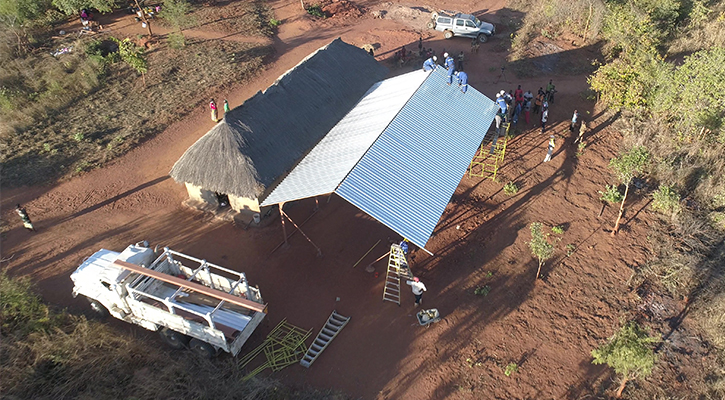 'This structure will change many lives, because what we were crying for has now come,' said Lilian. 'God has answered our prayers through you.'