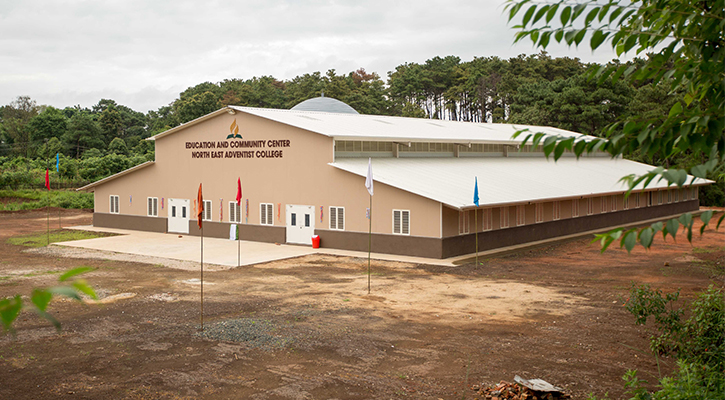 The Maranatha-constructed Education and Evangelism Center (EEC) at Northeast Adventist College is now ready for classes! This week, 459 delightful students moved into their new classrooms. Previously, they had been studying in a leaky cowshed.
The school, located in Jowai, was initially established as a Bible training center in 1941. Throughout the years, the school advanced to be an accredited secondary school and then a 'Higher Secondary School' in 1997. Now the school serves as a college campus offering classes in English, economics, history, Indian language, sociology, and education.
Recently, the college has been trying to gain university status. The original Bible training center has grown into an official seminary. It has moved out of the building they were occupying to a new facility to provide more space for college courses. The campus is only missing a couple requirements in order to become a fully accredited university and part of that is that they need more space and central meeting areas.
In March 2014, 19 volunteers traveled to India to work on the new EEC. The official dedication ceremony for the building will be on July 28.