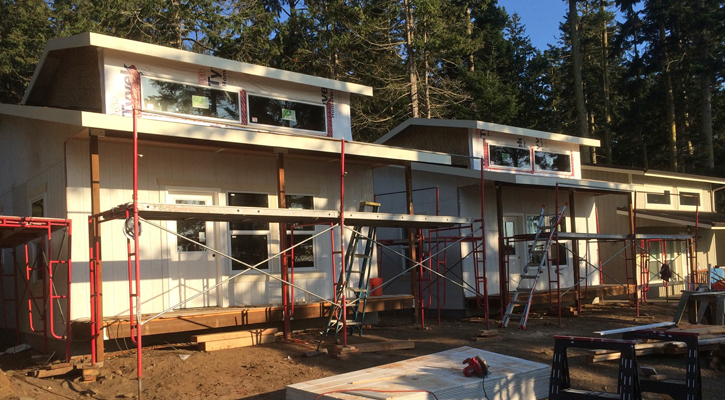 In September, volunteers completed Maranatha's seventh project at Rosario Beach Marine Laboratory. This beautiful facility, located along the beach in Anacortes, Washington, is an extension of Walla Walla University and a part of the school's marine biology program.
Maranatha has long been involved in renovating the facilities at Rosario. More recent projects have involved the construction of cabins to increase capacity on campus. During this most recent project, volunteers built two more cabins on the site.
Originally a small resort, Walla Walla purchased the beach property in 1953. The plan was to develop it as a place for Walla Walla students to study the marine environment within a Christian setting.