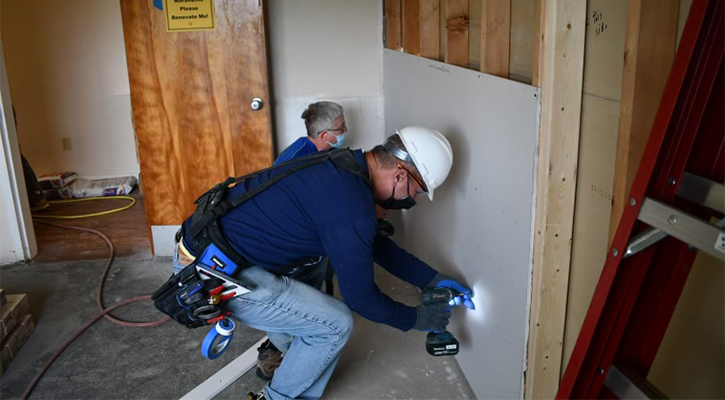 Maranatha Volunteers International recently completed its eighth project at Blue Mountain Academy in Pennsylvania. Each year, volunteers have progressively renovated sections of the boys and girls dormitories at this boarding school. On this project, 46 volunteers transformed 13 girls rooms, five boys rooms, and started demolition on 15 more rooms in the boys dorm. New closets were constructed, framed with a door, drywalled, textured, and painted. Volunteers also installed new ceiling fans, lights, outlets, and switches.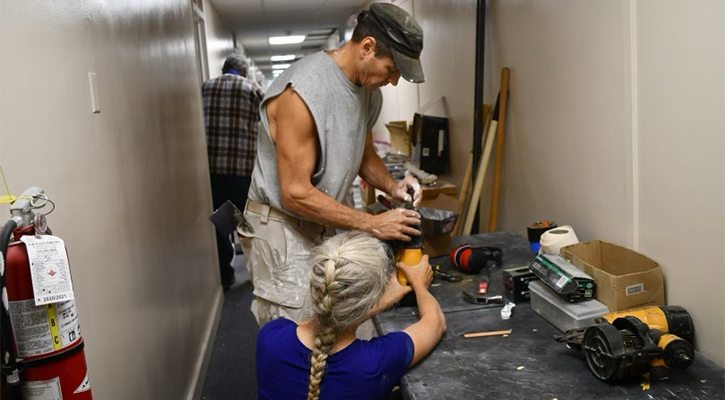 In past years, one of the highlights of projects at Blue Mountain has been the interaction between volunteers and students. This year, because of COVID safety protocols, the two groups were kept separate, but that didn't stop volunteers from going the extra mile to show that they cared. After sleeping on well-worn mattresses in the dorm for a couple of nights, volunteer Raquel Natal Manso decided that the students deserved new ones. She organized a fundraiser among the volunteers, and during the project, raised $15,000! Working with both deans, 150 new mattresses were ordered, which will be a much appreciated upgrade for the students.
Each year, Maranatha works with organizations in the United States and Canada to provide volunteer labor for various construction or renovation projects at summer camps and retreat centers, schools, and churches. Work ranges from renovations of existing buildings to new construction, and saves thousands of dollars in labor costs.