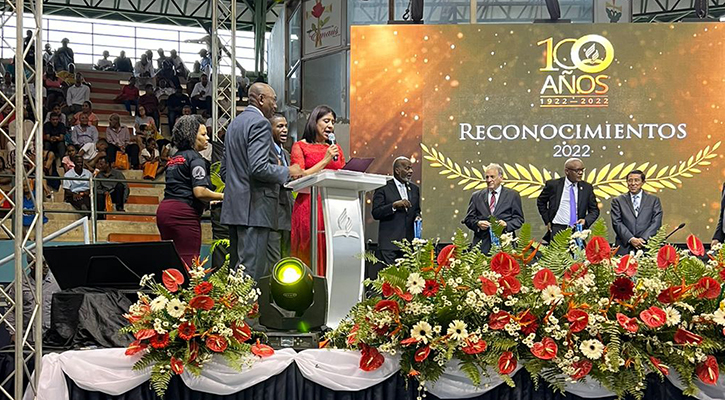 In December 1969, Maranatha founder John Freeman took several families on a mission trip to the Bahamas. Since then, more than 40,000 Maranatha volunteers have helped to build up the Seventh-day Adventist Church across the Inter-American Division, which celebrated its centennial anniversary over the weekend in the Dominican Republic. On Sabbath afternoon, division leadership presented Maranatha with recognition of the impact it has had across the territory for more than five decades. Maranatha's country director for the Dominican Republic, Gilberto Araujo, accepted this token of appreciation on behalf of Maranatha.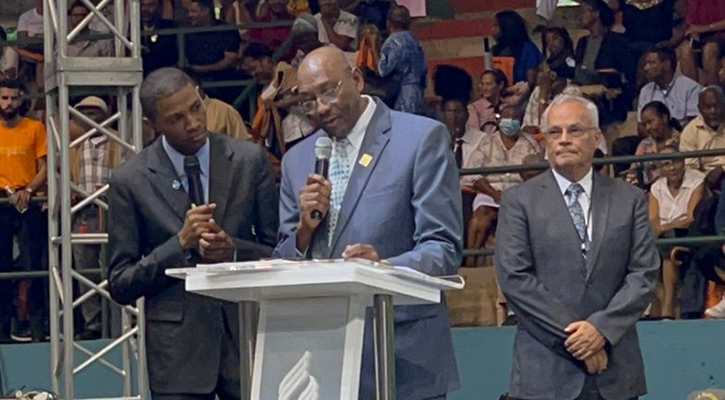 The spectrum of Maranatha's work in this region includes key projects that proved to be major milestones in the organization's growth. In 1980, volunteers constructed 110 houses on the island of Dominica and 160 houses in the Dominican Republic following the devastation of Hurricane David. In 1992, Maranatha organized multiple projects in one place for the first time, building 25 churches in the Dominican Republic over a three-month span. In 1996 in Panama, Maranatha constructed its first large, multi-classroom building, known as an "Education and Evangelism Center," in partnership with the Commonweal Foundation. Overall, Maranatha has built more than 1,600 churches, 1,200 school classrooms, and 270 houses across 29 Inter-American Division countries.
"Over the years, Maranatha has partnered with the Inter-American Division to construct a large number of projects with the intent of helping the Church grow," said Maranatha president, Don Noble. "We will continue to work together to advance God's cause in this large division into the future."
Maranatha Volunteers International, a non-profit, Christian organization, mobilizes volunteers to build churches, schools, water wells, and other urgently needed structures around the world. Since 1969, Maranatha has constructed more than 14,000 structures and more than 2,200 water wells in nearly 90 countries around the world.