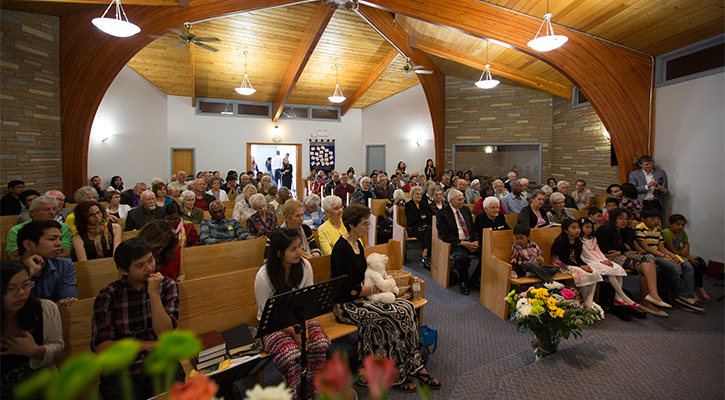 In June 1973, John and Ida Mae Freeman led a group of 140 volunteers in building a church for the Yellowknife Seventh-day Adventist congregation in the Northwest Territories. More than four decades later, the Freemans returned to Canada for the Yellowknife Adventist Church's Homecoming Weekend, June 13-15, 2014, to be part of the weekend celebration.
Maranatha was honored on Sabbath morning, during which John was asked about his memories of Yellowknife. Don Kirkman and Leon and Dolores Slikkers, who all participated on the Yellowknife project, also shared their memories of the two-week project. Dick Duerksen, host of Maranatha Mission Stories, was one of the featured speakers.
The Yellowknife project captured the attention of leadership at the Adventist World Church, and the event was turned into a Mission Spotlight segment, a slideshow program focused on mission stories. The feature on Mission Spotlight catapulted Maranatha's ministry into the public eye and played a significant role in the organization's growth.
Today, the Yellowknife Adventist congregation continues to meet in the church that Maranatha volunteers helped to build.