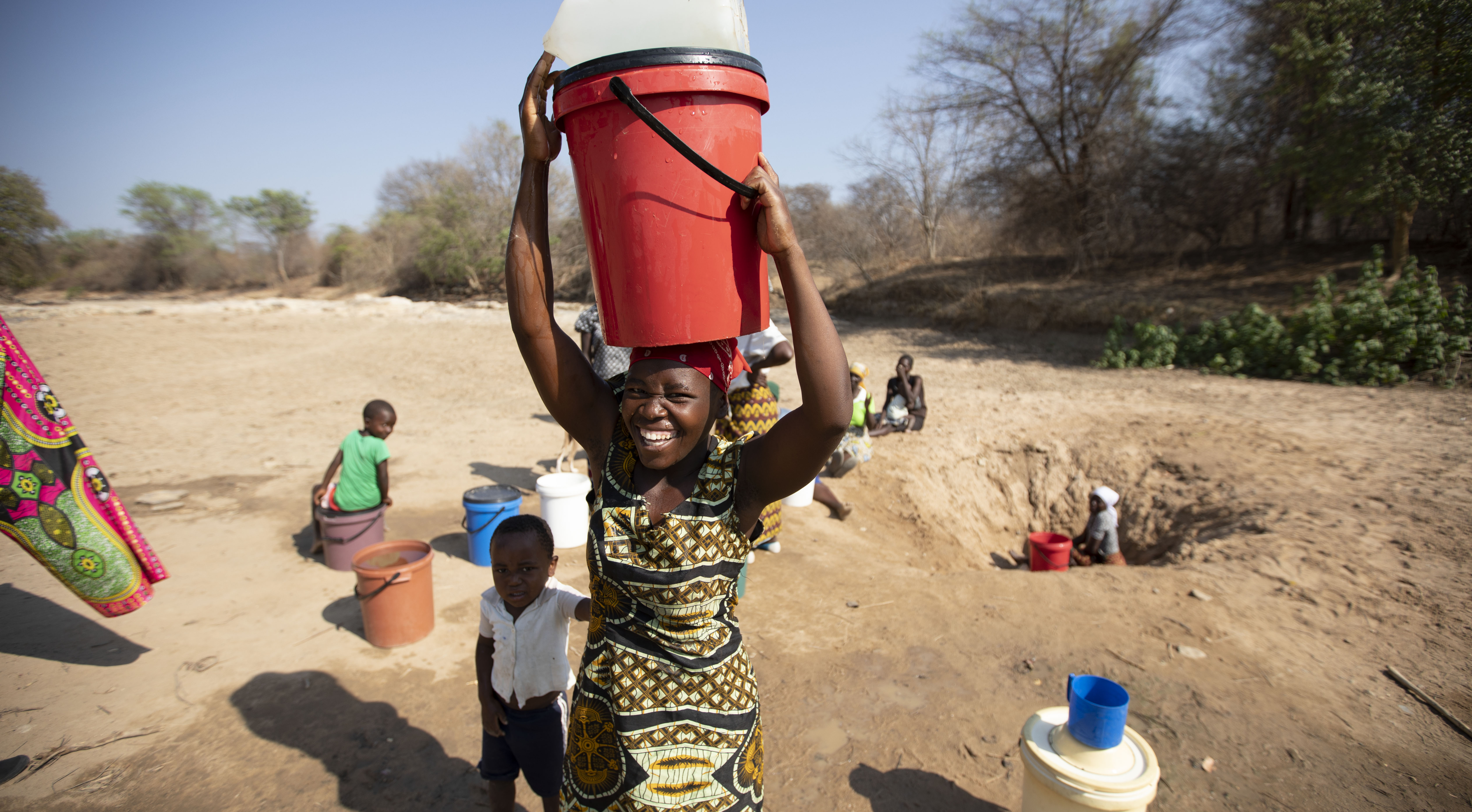 Watch our latest Maranatha Missions Stories episode to learn how lack of water affects people's daily lives and what Maranatha is doing about it.
For some of us, water is a presumption. It's accessible, safe, and bountiful. We don't think about the necessity of water, because it's always available. But what if it wasn't? According to the World Health Organization, 844 million people are living without access to clean water. Women and girls spend up to six hours a day collecting water. In some countries in sub-Saharan Africa, children have to take turns leaving the classroom to gather water for their school for handwashing and drinking. It is a disruption to their education, as a single trip can take an hour.
The solution is to provide clean water to communities in need. Since 2009, Maranatha Volunteers International has provided nearly 1,000 water wells, most of them in sub-Saharan Africa where the crisis affects more than 345 million people. Through these efforts, Maranatha's work has provided clean water to an estimated 500,000 people. That number has the potential to grow exponentially.
In 2017, a donor sponsored a well rig for Maranatha in Africa. Now, instead of working with contractors, Maranatha has a dedicated team going from village to village to drill.
'Having our own drilling equipment and support team to run it would allow us, if funding was available, to drill 200 wells a year,' says David Woods, Maranatha's Director of North American/Zimbabwe Projects. At an estimated 500 people per village, that means Maranatha could impact 100,000 lives each year through our water program.
Currently, Maranatha's rig is in Kenya to launch a water program in some of the country's most remote villages. Finding water in these areas will be a challenge–and costly, but the need is critical, and Maranatha is committed to drilling as many wells as possible for the people of Kenya. These projects need your support and funding. Please help Maranatha bring water to communities in crisis by making a donation.