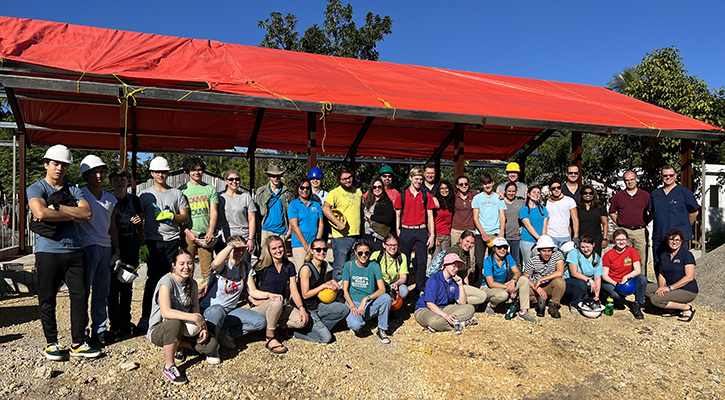 At the end of January, 38 Maranatha volunteers from Greeneville Adventist Academy in Tennessee served in the Dominican Republic. The students worked to build up the walls of the Caleta 9 Seventh-day Adventist Church and also put on vision clinics in the community, serving a total of 970 patients over the course of seven days. The clinics were so popular that the team had to cap the number of patients at 120 each day. In all, they gave out 1,489 pairs of glasses and sunglasses. After finishing a day early, they also helped to paint the Caleta 8 Church, originally built by Maranatha years ago.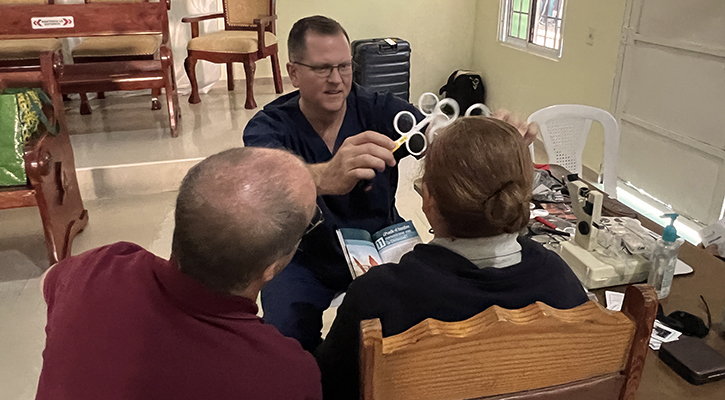 Beyond serving the community physically, student volunteers also ministered spiritually. They put on nightly revival meetings with around 100 or more residents attending the programs each evening. Upperclassmen preached a nine-part series based on parables of Jesus' saving grace. Underclassmen shared children's stories and health talks.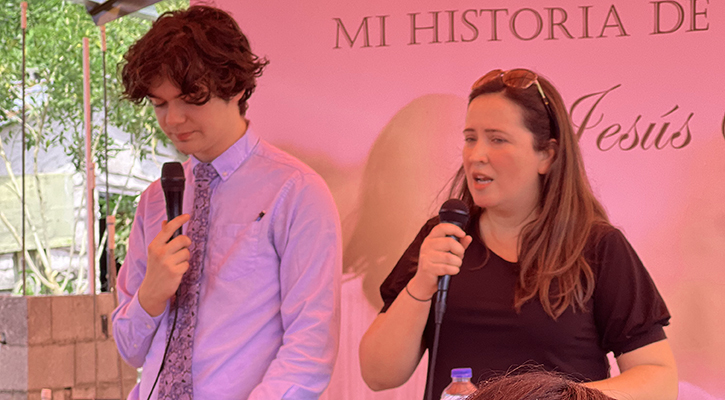 As much as the volunteers blessed the local community on this mission trip, project coordinator and Greeneville Academy teacher Angela Emdee knows that her students were positively impacted as well. "I've been taking kids on mission trips for years, and I do it because of the amazing experiences. They do grow. They go into it looking for miracles, and God always rewards their faithfulness and shows them how He's working. It's just a beautiful experience to be a part of that."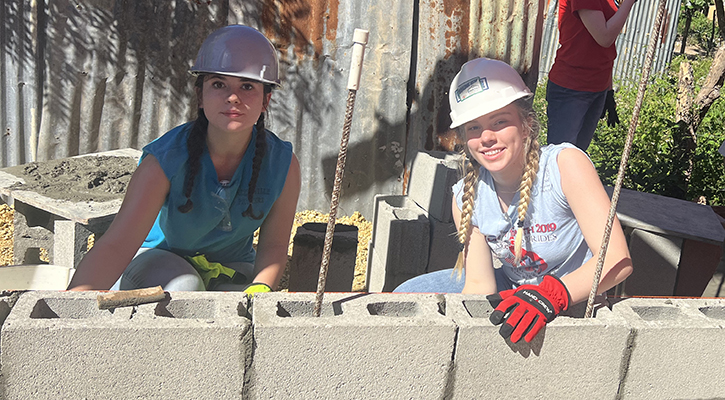 Maranatha has a long history of working in the Dominican Republic. In 1980, after the destruction of Hurricane David, Maranatha constructed 160 houses here. In 1992, the Dominican Republic was the site of a watershed moment of growth for Maranatha, when the organization coordinated the construction of 25 churches over 70 days. Dubbed "Santo Domingo '92," it was the first time Maranatha concentrated on one place for multiple volunteer projects. Later efforts occurred in 2003 and 2013, and in 2022, Maranatha returned once more.